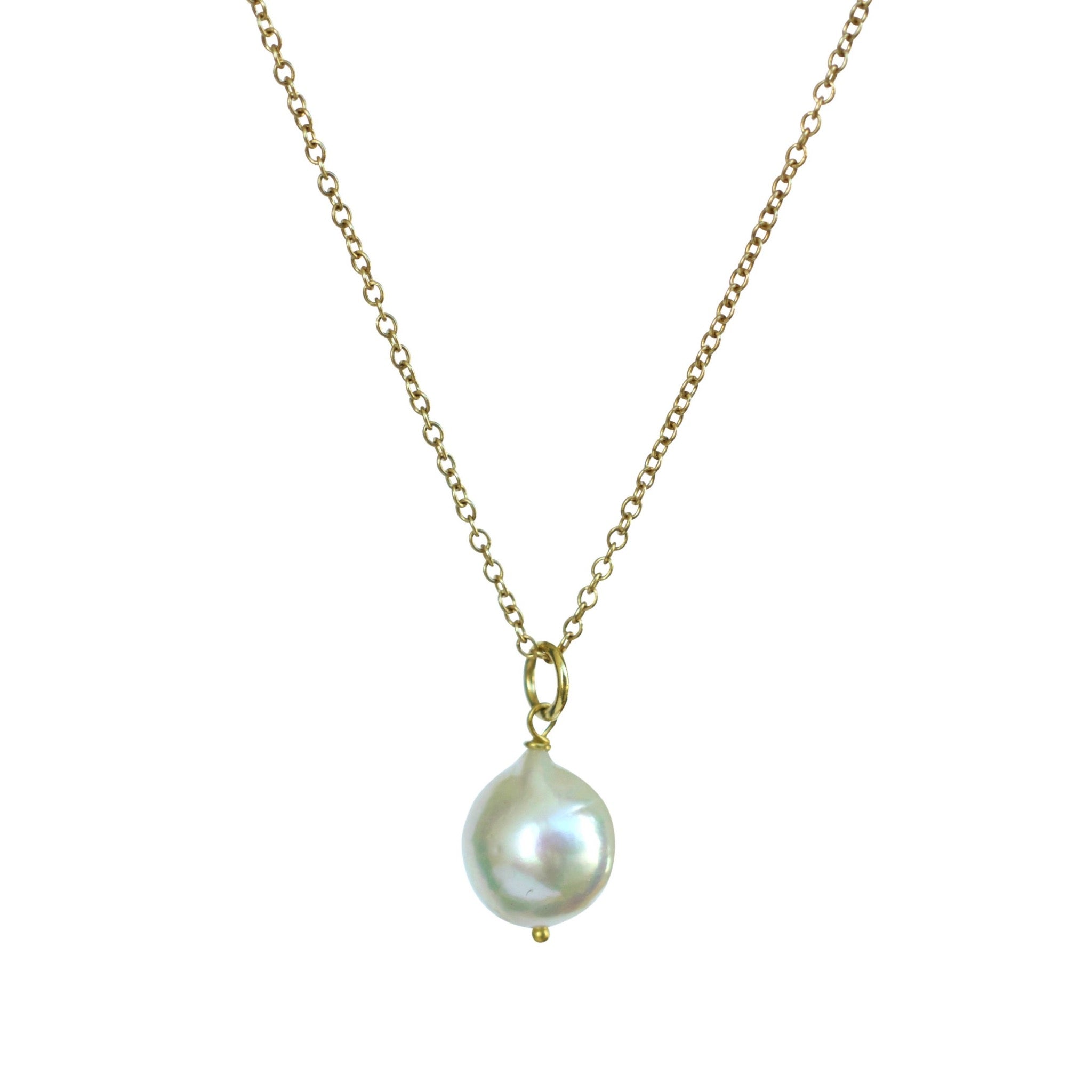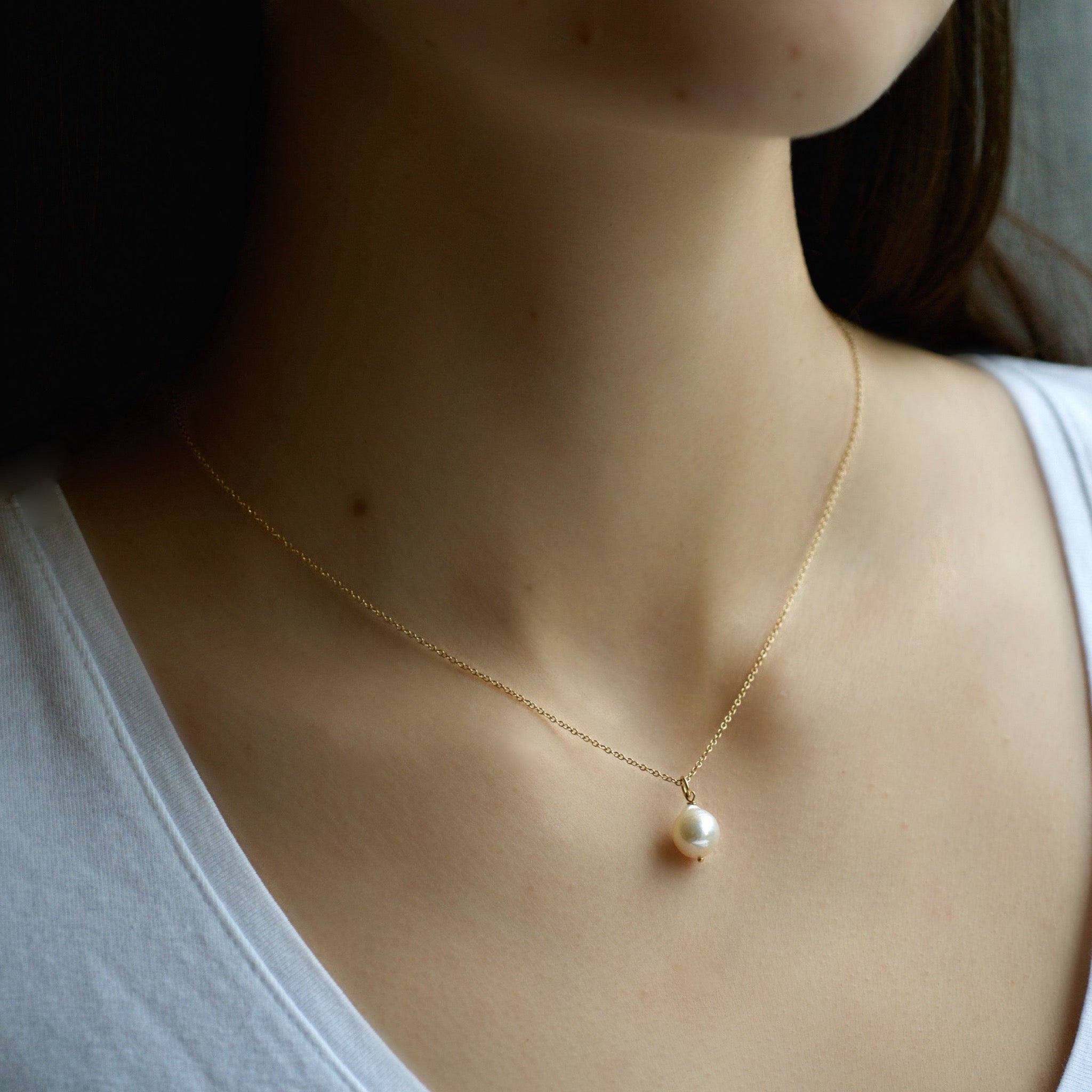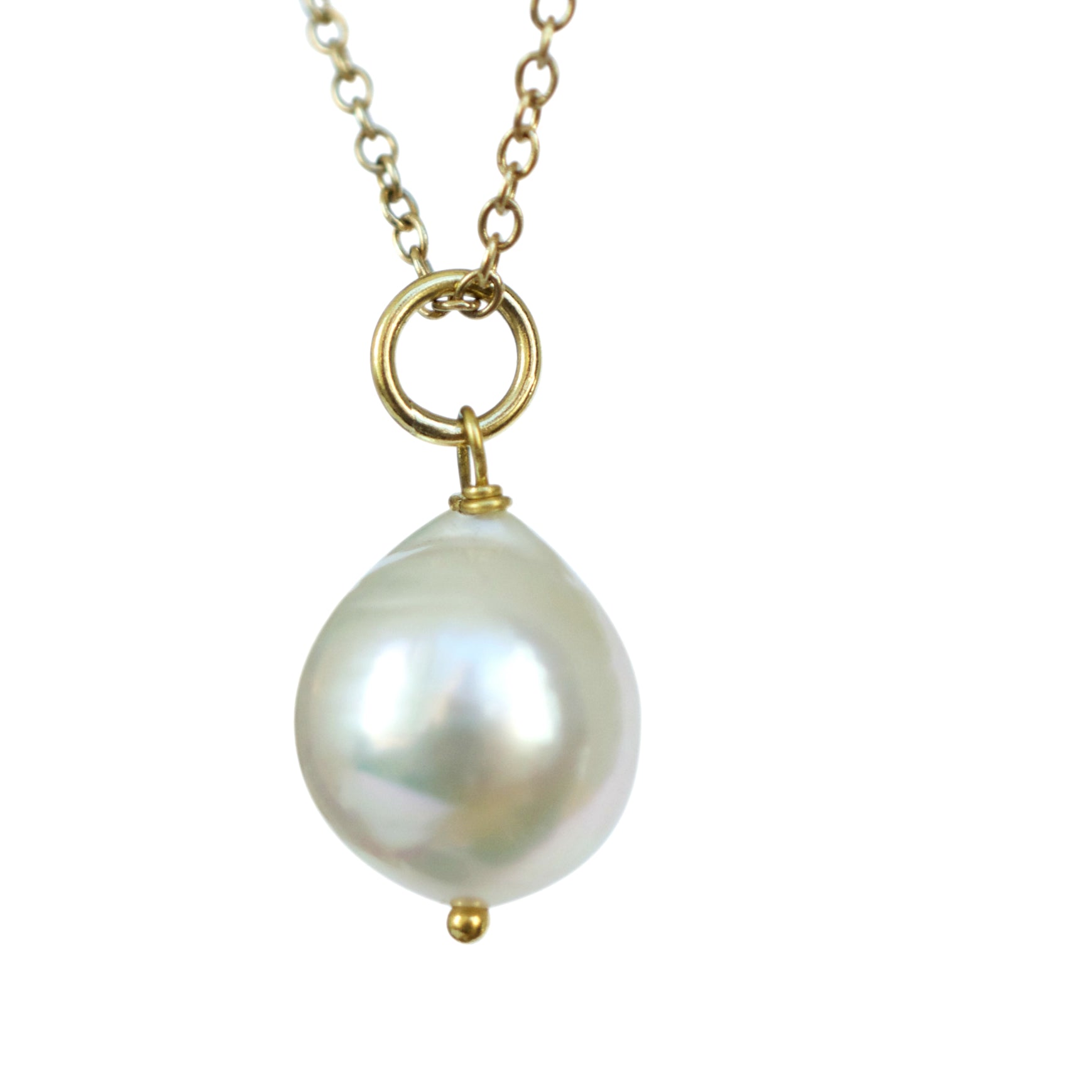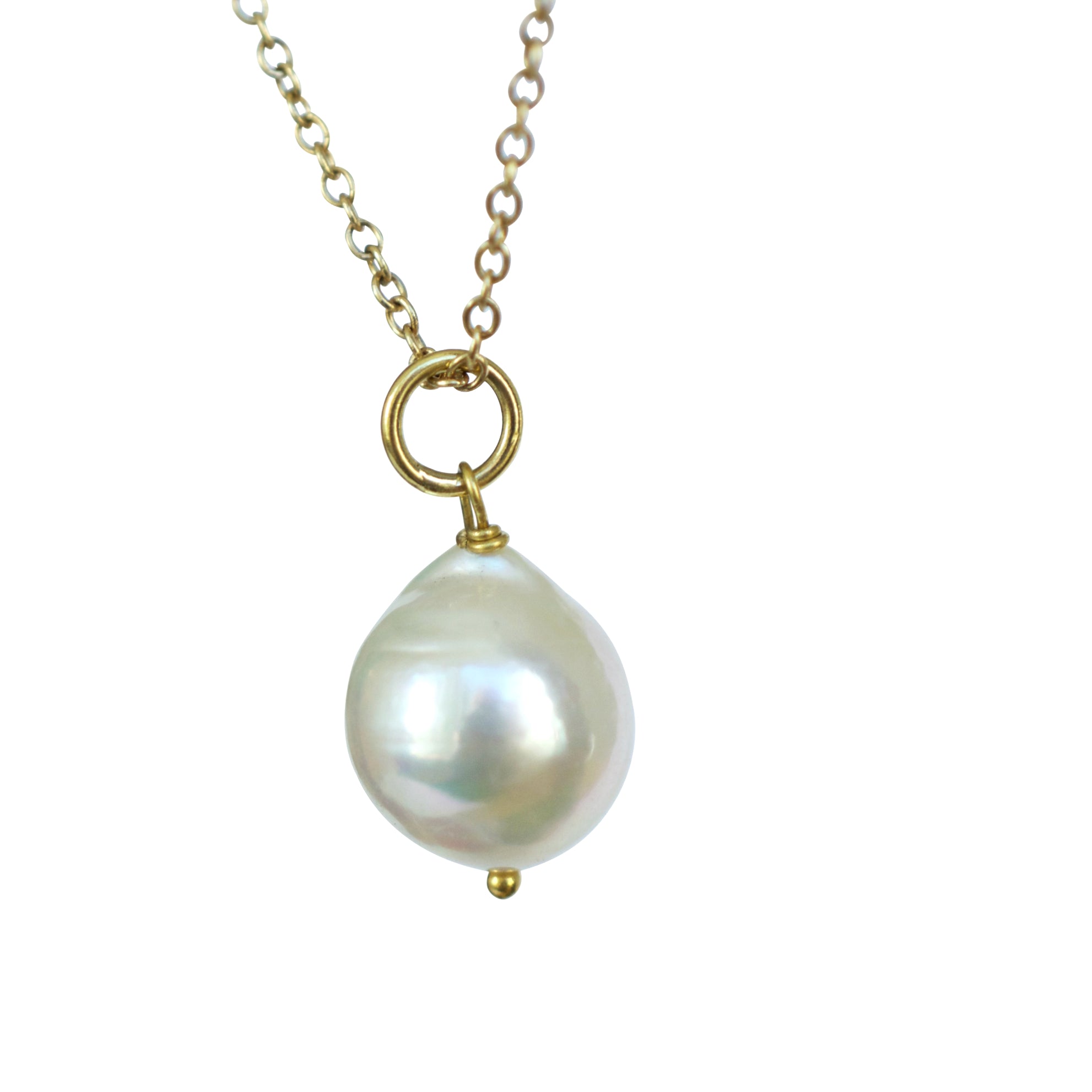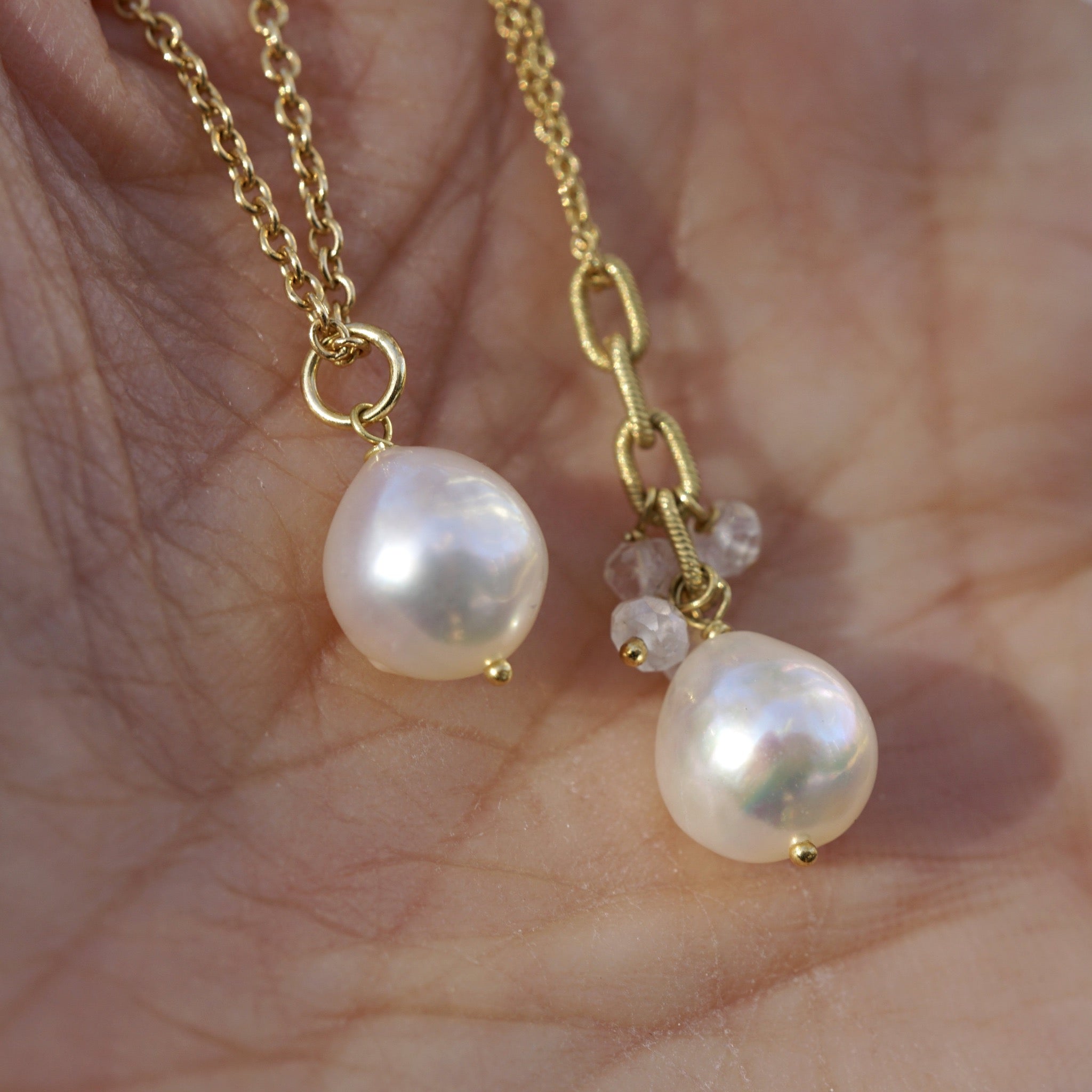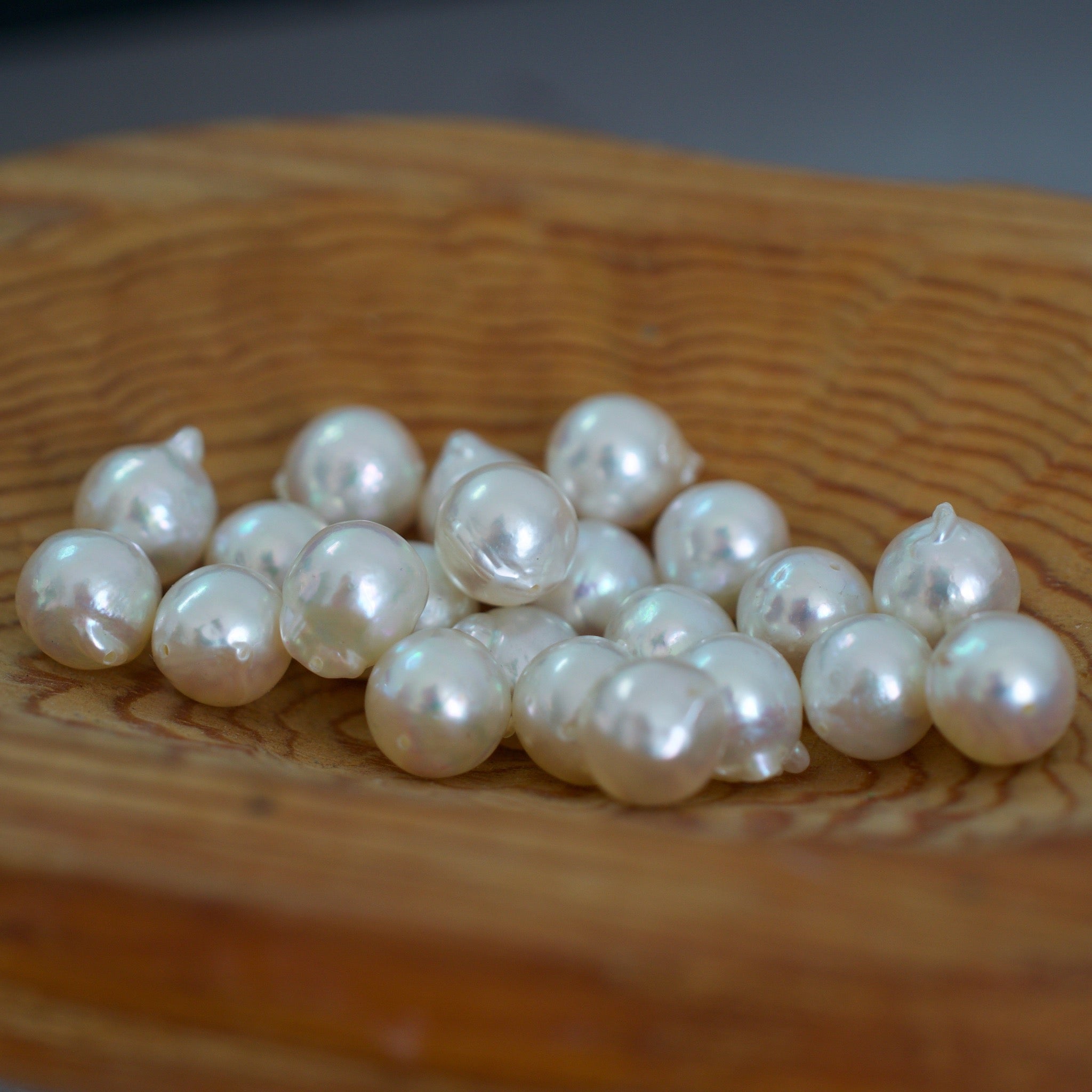 8mm High luster Baroque AKOYA pearl necklace in 14 karat gold. The chain measures 16 inches (40cm) . All pearls are slightly different, please allow for minor variations due to nature.
These pearls are from a limited batch of incredibly lustrous creamy white baroque Akoya pearls. Akoya pearls are the traditionally considered "fine" pearls, and they are from the ocean of Japan. They have the highest luster of any pearls.  Baroque = "with an irregular, non spherical shape" These are my favorite kind of pearls- super high luster, with personality!
Available for immediate FREE shipping with UPS or DHL from Sweden. 
Estimated delivery time for orders within Scandinavia is 3-5 business days.
Estimated delivery time for orders to rest of Europe & worldwide is 5-7 business days.