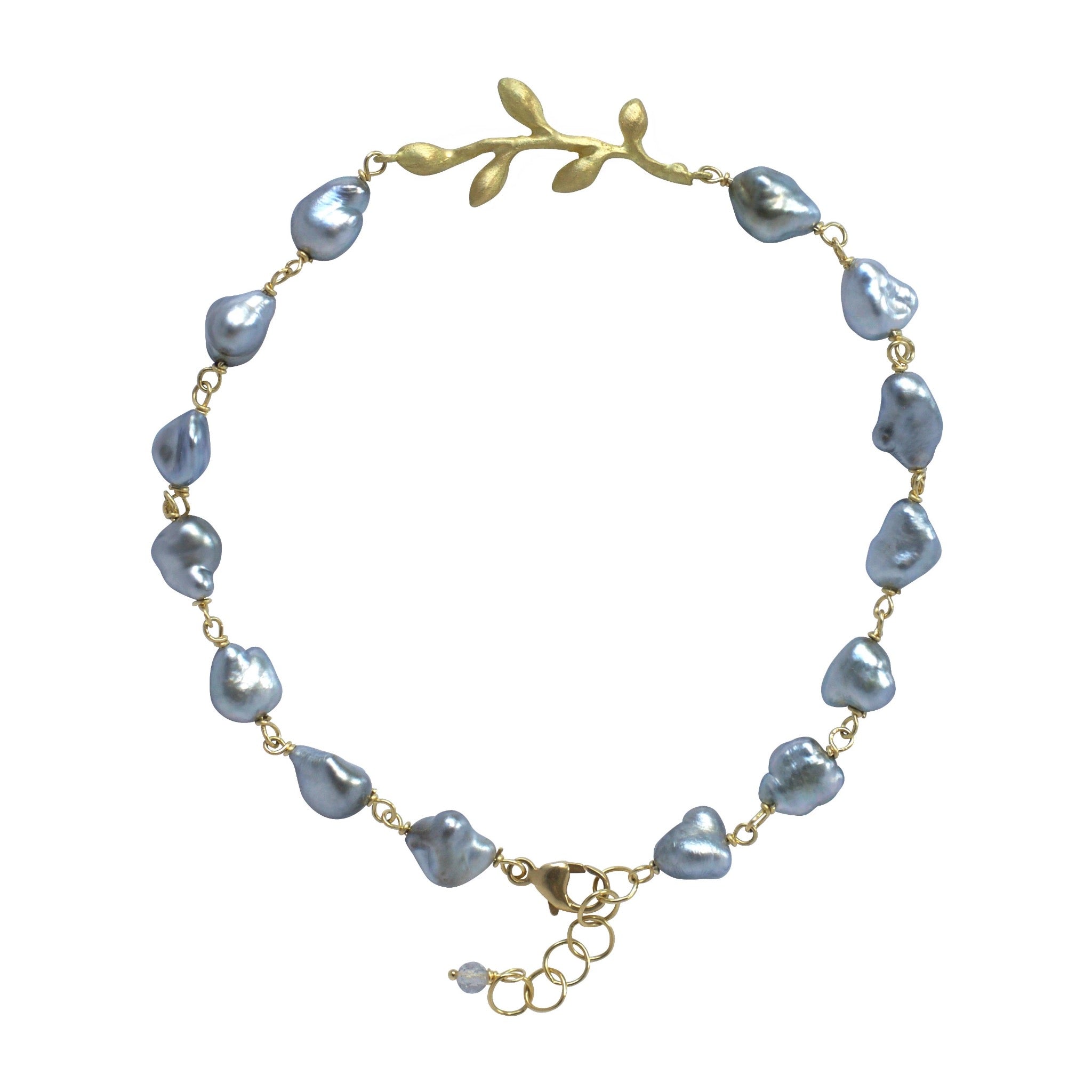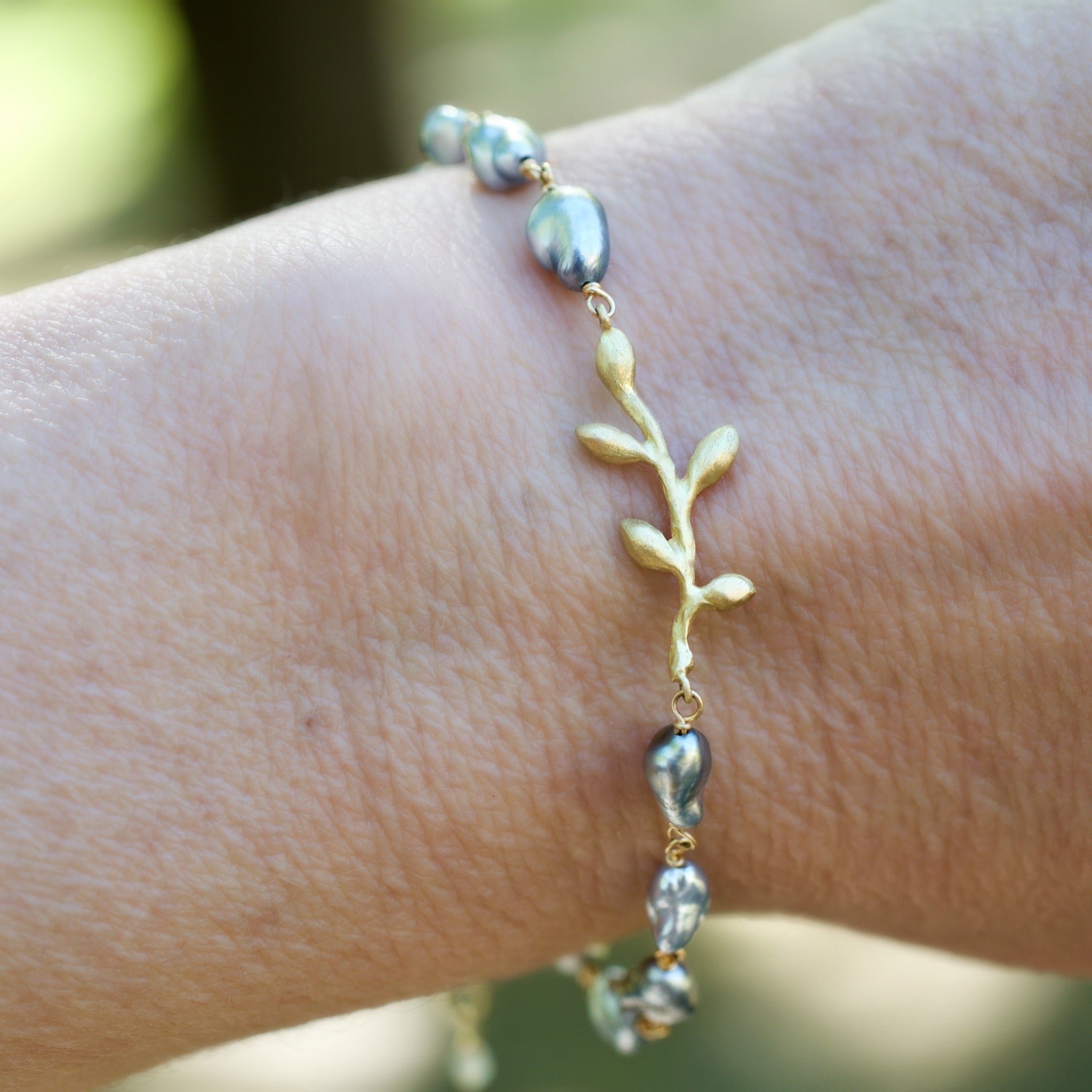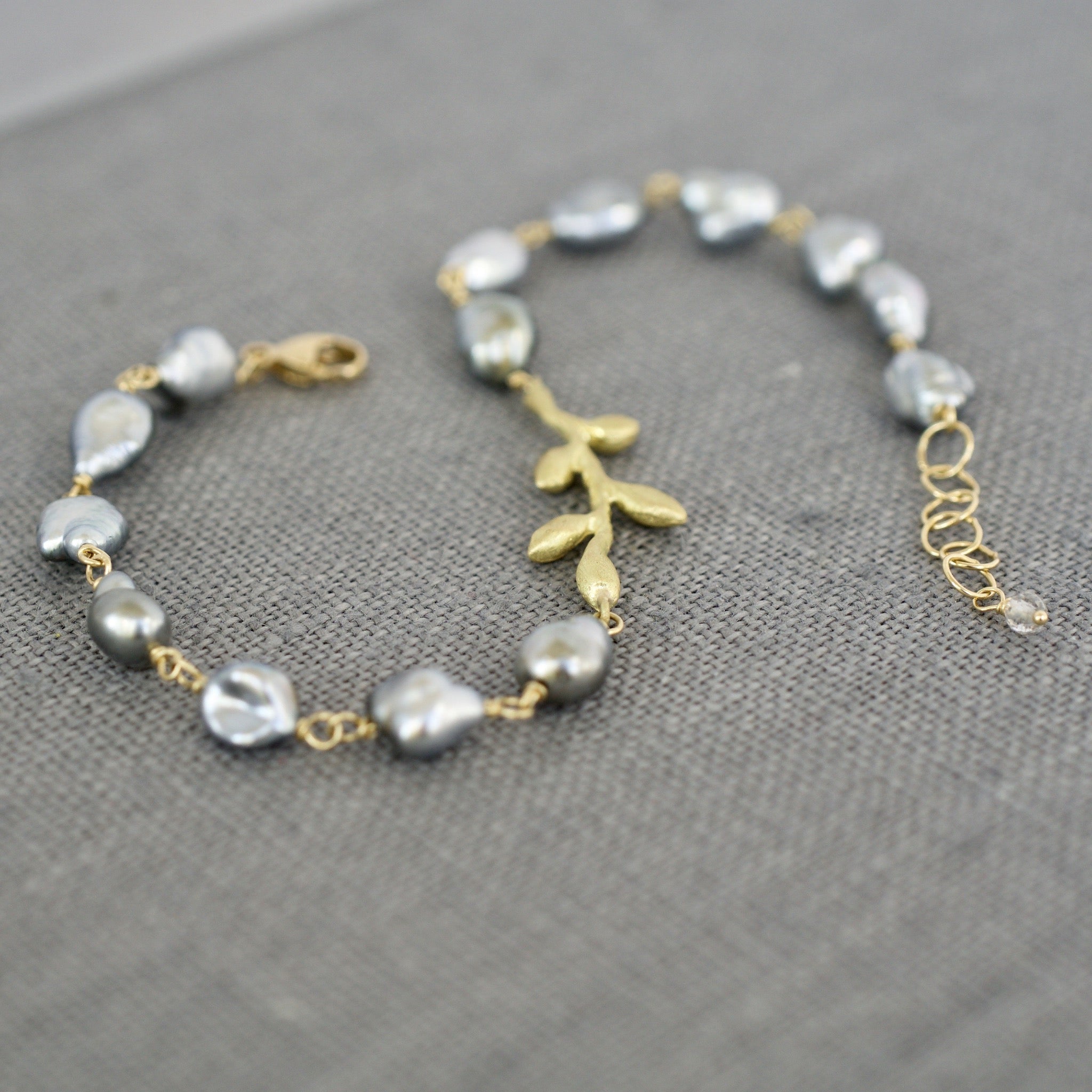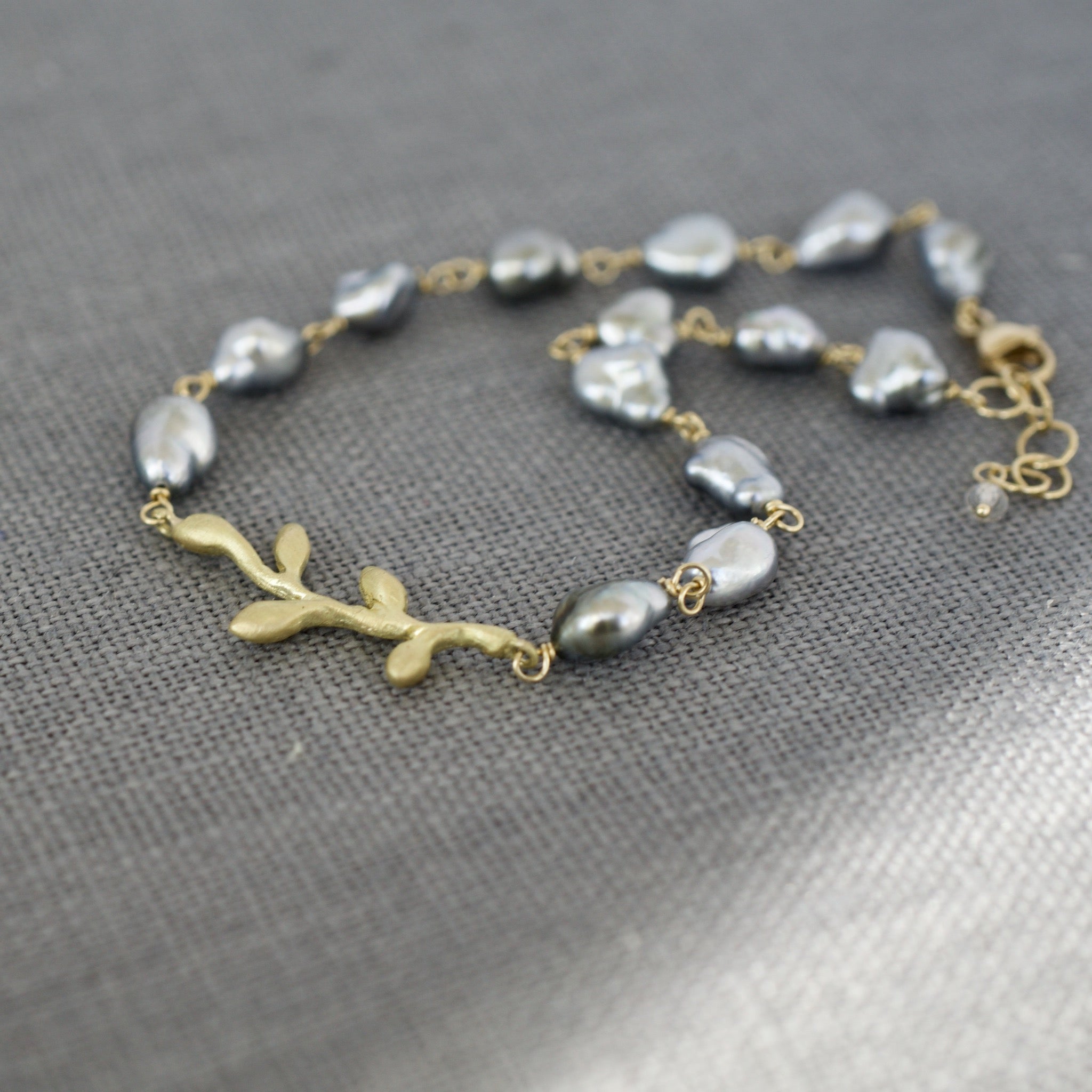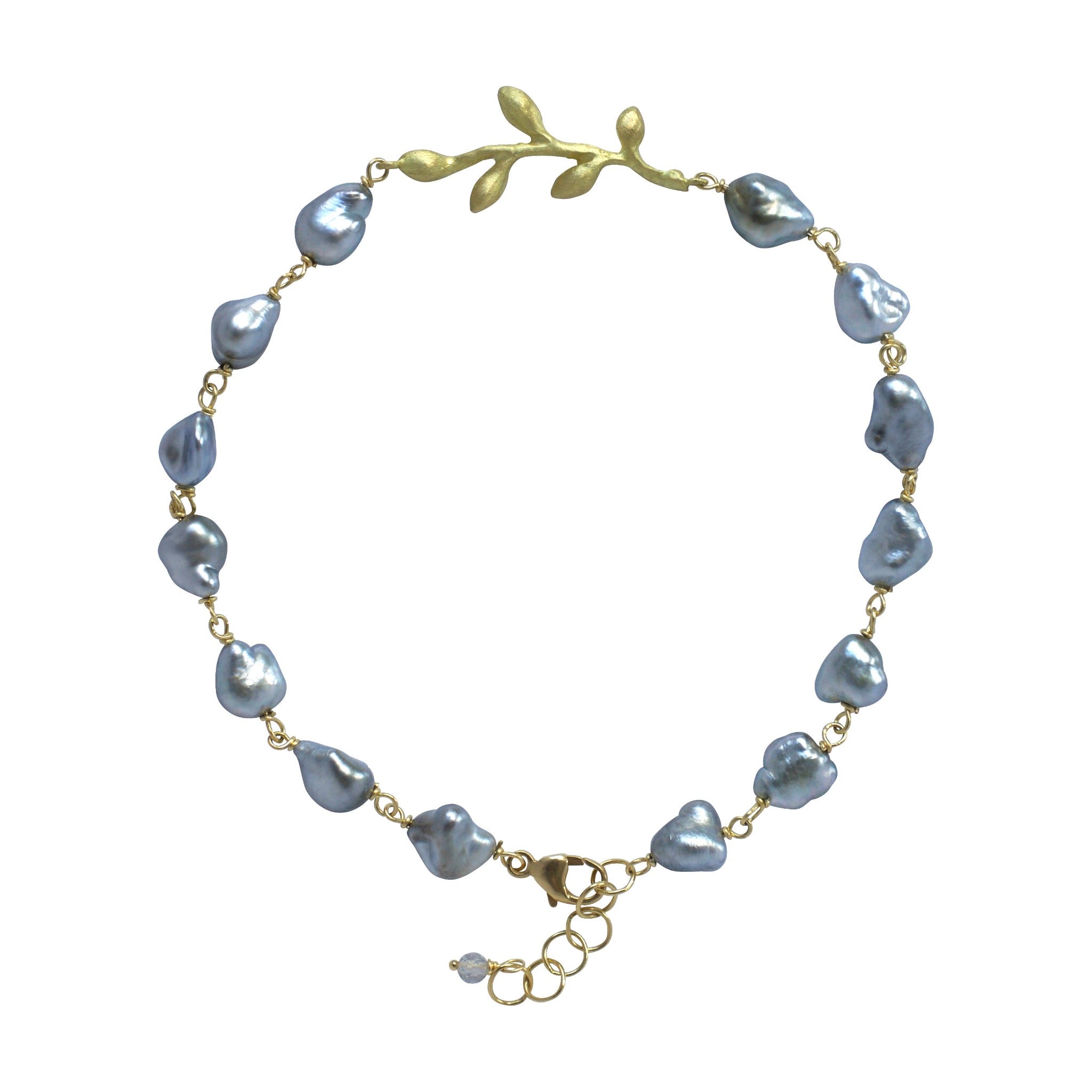 Handcarved 18 karat recycled gold & natural keshi pearl bracelet. Combining the elements of land and sea, this adjustable bracelet has the very rarest of pearls- KESHI. Keshi pearls are the only pearls that occur completely naturally, without any encouragement by man. They are very rare, and beautiful! Adjustable length 6.5-7.5 inces ( 16.5-19cm)
Available for immediate shipping with UPS or DHL from Sweden. 
Estimated delivery time for orders within Scandinavia is 3-5 business days.
Estimated delivery time for orders to rest of Europe & worldwide is 5-7 business days.