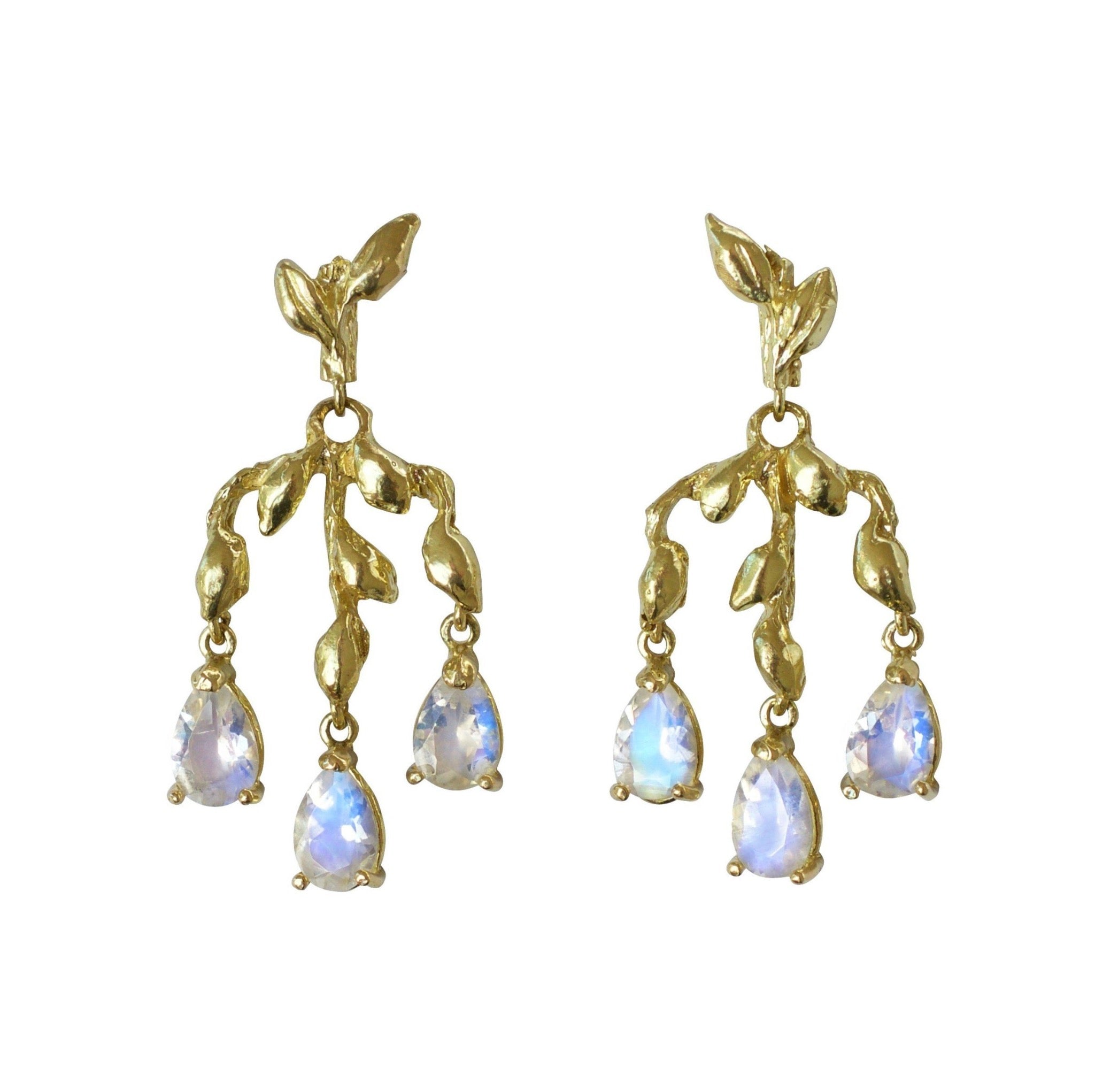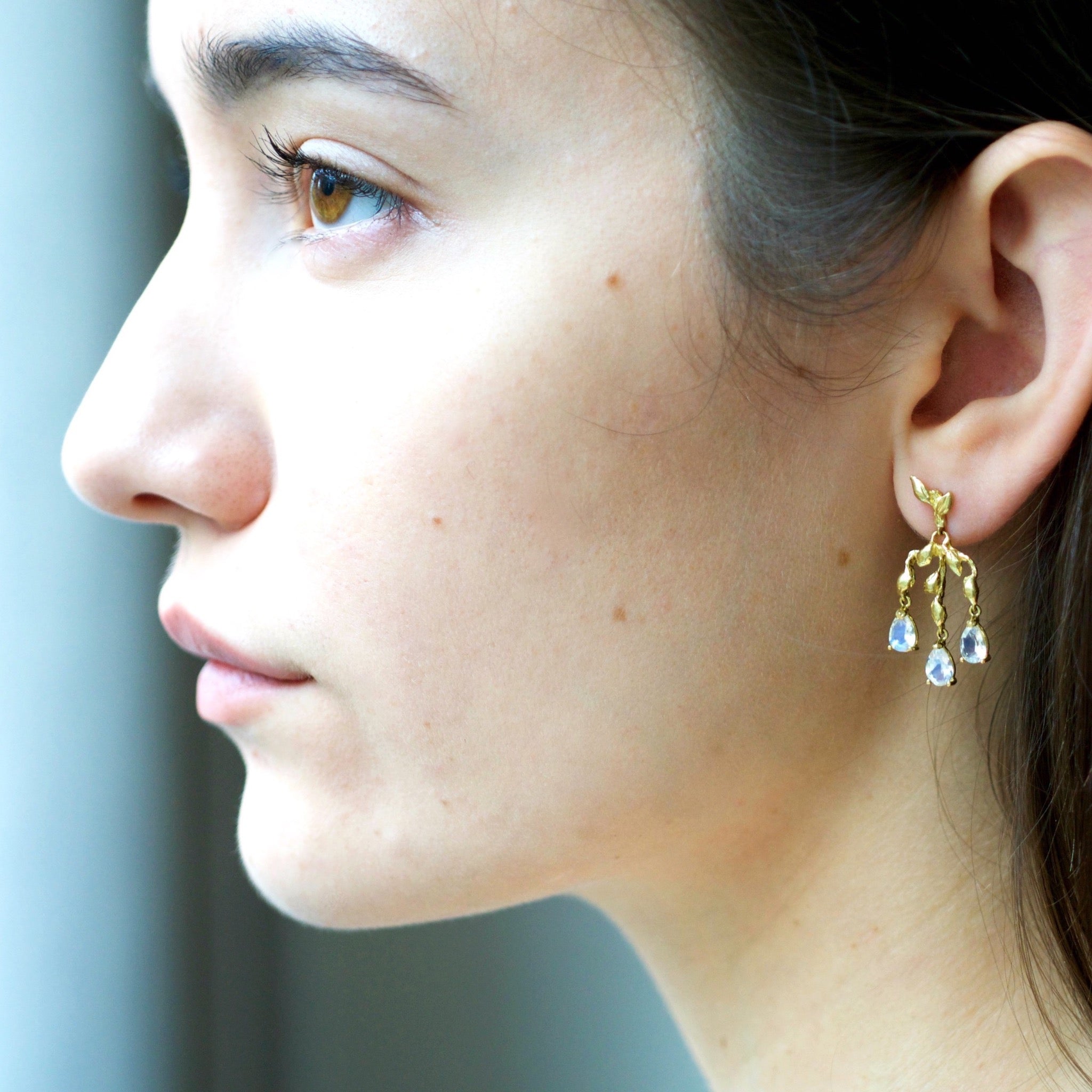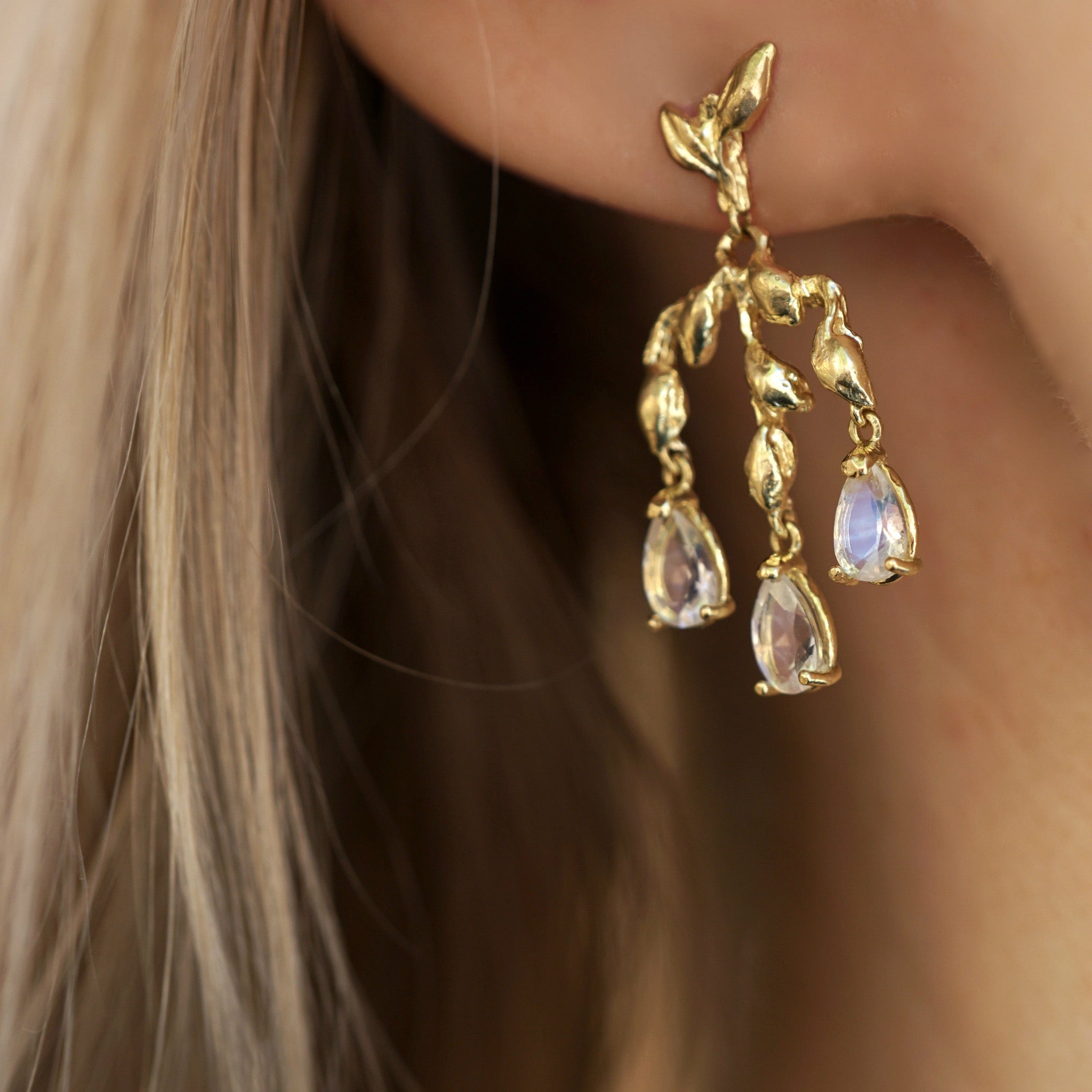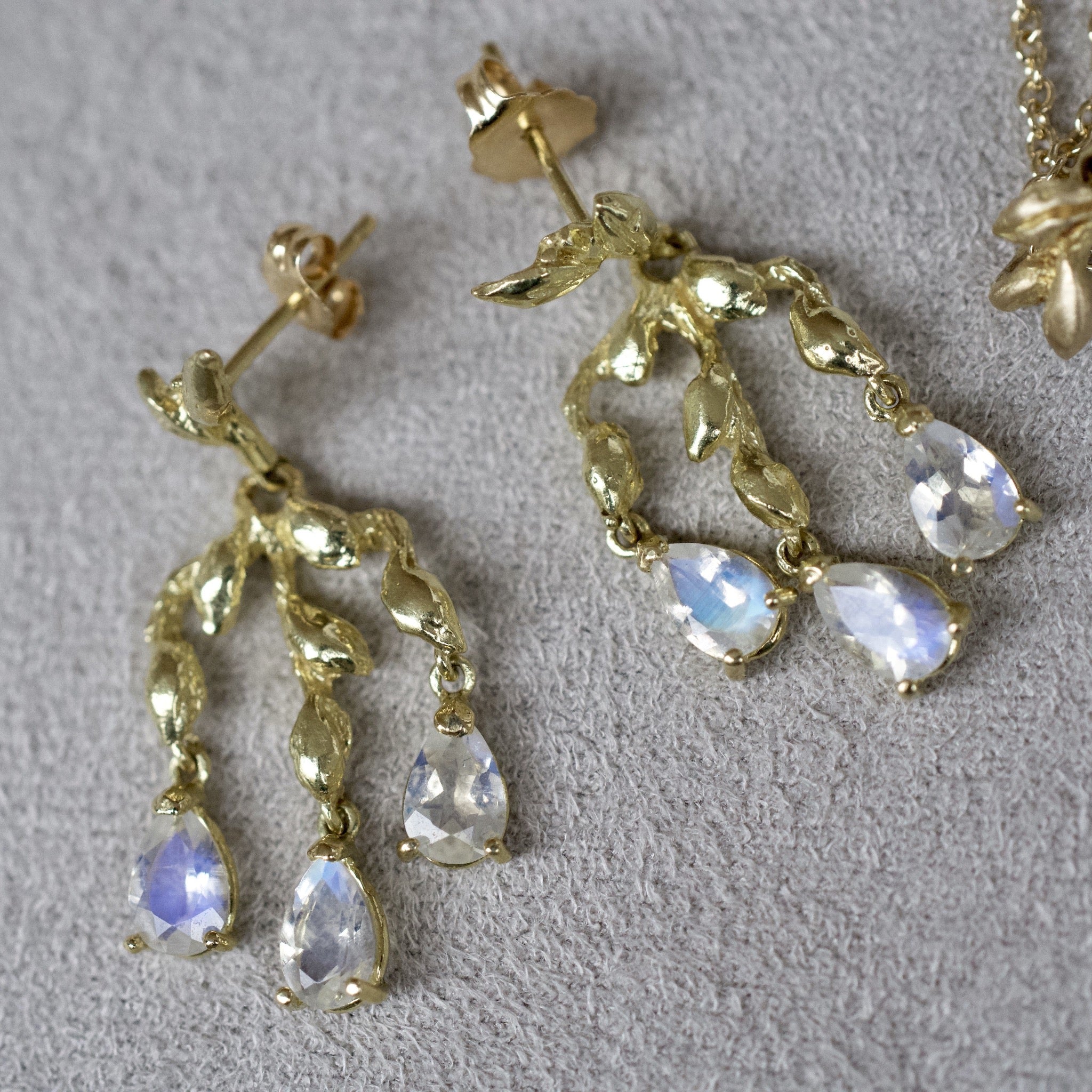 Handcrafted in rich 18 karat yellow gold, with moonstones that flash magically blue, these chandelier earrings will brighten any day or night. Total measurement 1 1/4".
Ready to ship from Sweden, please allow 1-2 weeks depending on your location. Airmail is free worldwide. 
Please email with any questions!
This collection is inspired by my recent move back to Sweden, and introduces an exciting gemstone: Blue Moonstones. Moonstones as well as Labradorite are the precious versions of Feldspar, the stone of summer cliffs in the Swedish Archipelago. The collection embraces the shifting colours of the ocean when the sun sparkles in the waves, and the wind that sweeps over the tree branches.
In the summer, the city of Stockholm empties out, and you can find most city dwellers living a very simple existence on islands and in cottages with barely any conveniences. This is a part of the Swedish fondness of connecting with nature by living far away from civilisation for a while during the summer. Then in the fall they go back to being sophisticated city dwellers. Its a charming practice that keeps Swedes grounded and healthy, and it's this mix between sophisticated/rustic richness/simplicity that infuses all of my work. 
All of my pieces are meant to cross over form day to night, from casual to precious. These earrings work just as well with a T shirt as with a fancy dress. They are meant to be lived in.