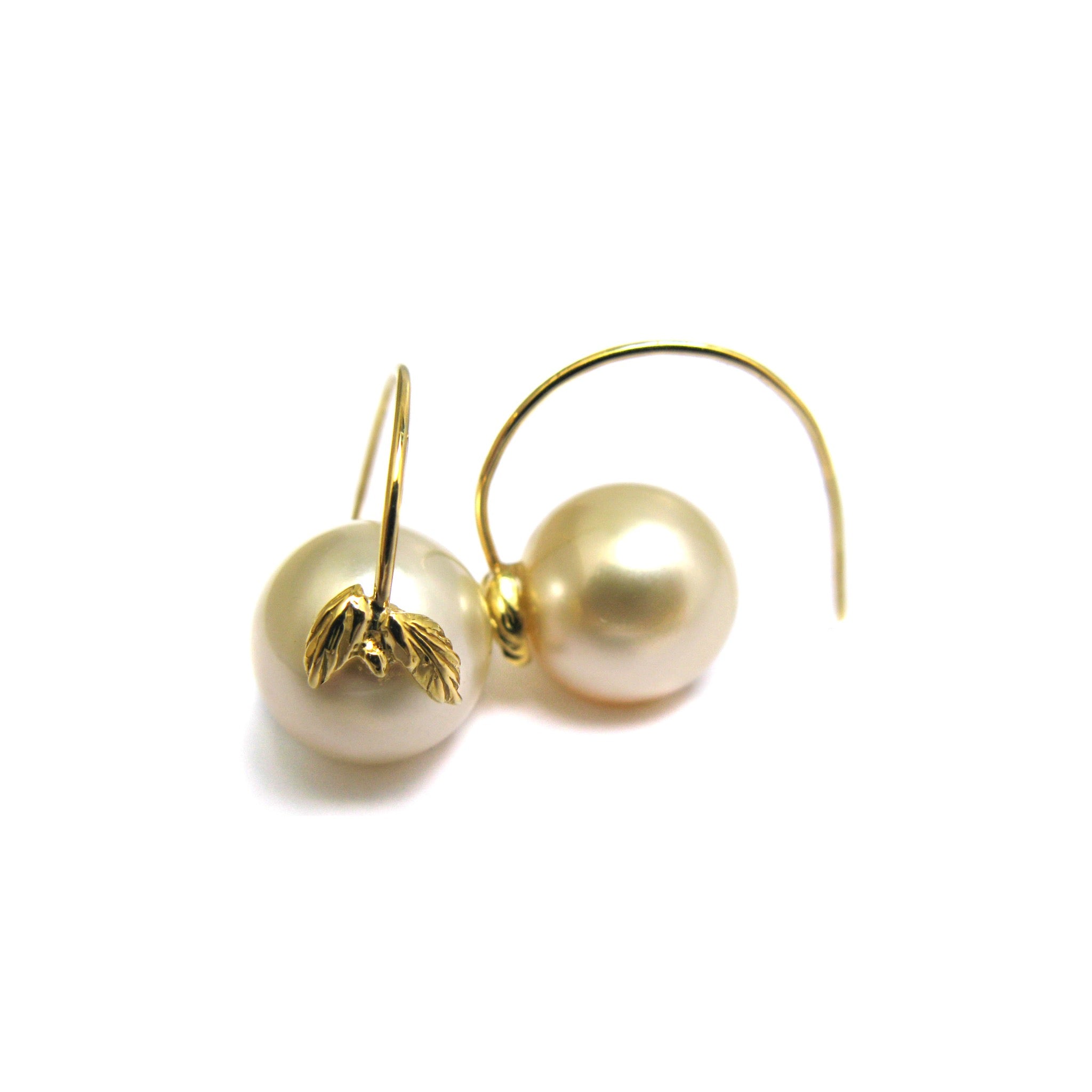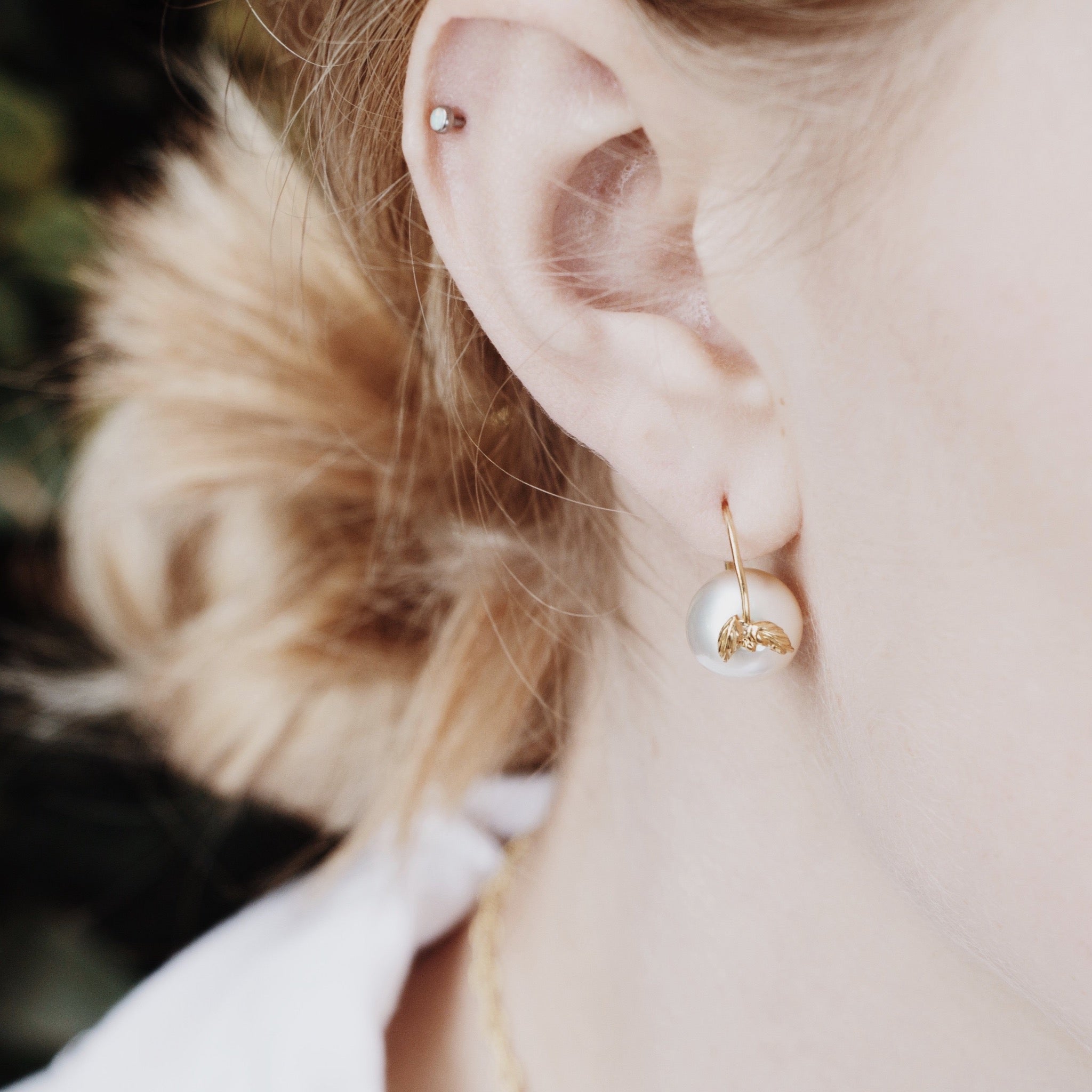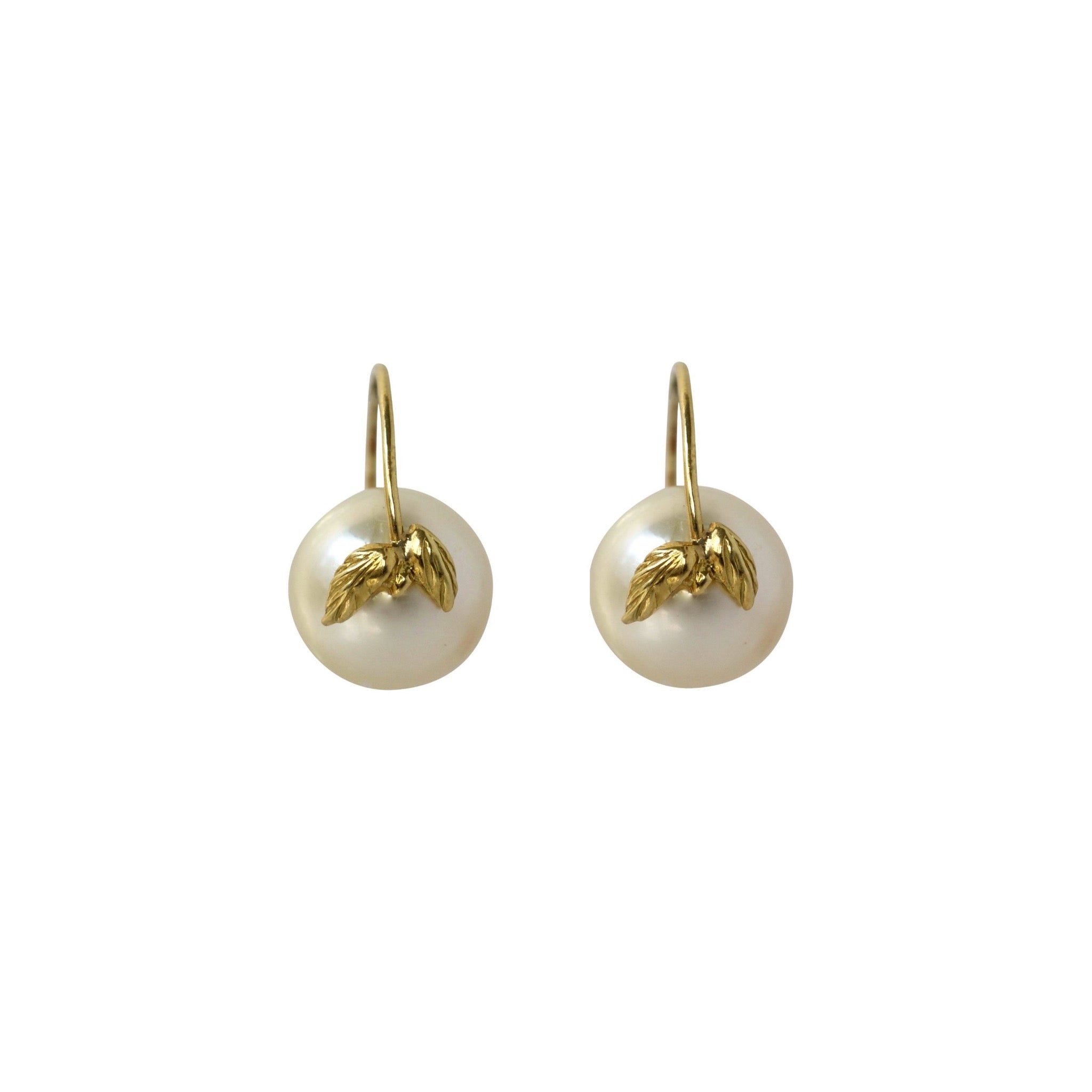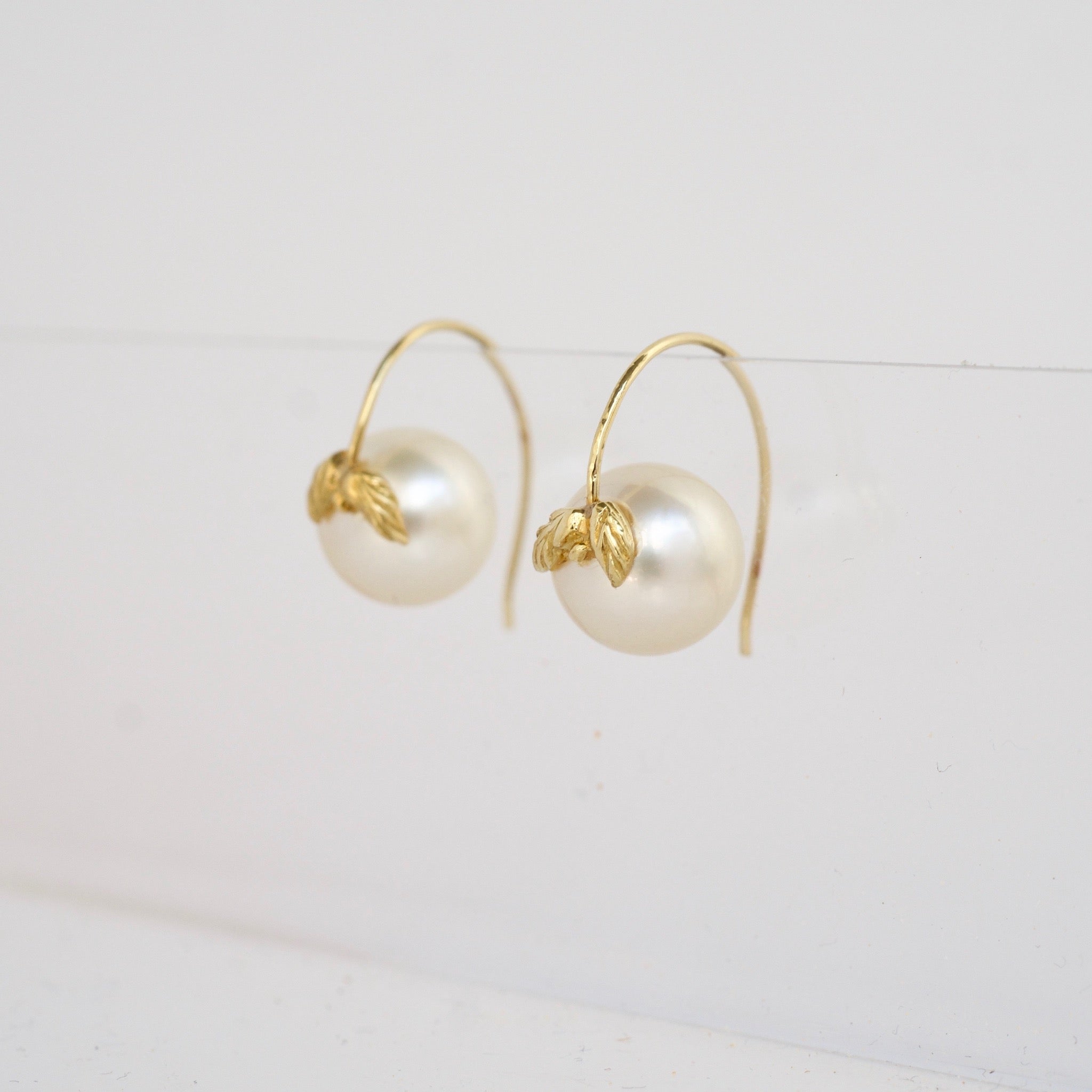 Handcrafted in rich 18 karat yellow gold, these leaf pearl hoops are the perfect everyday AND party earrings. The pearls are 9mm South Sea pearls.
You don't need backs for these but in case you go dancing they do come with small silicone backings that you can hide right behind the earlobe, and that will keep them very securely in place!
Ready to ship from Sweden and the US, allow 1-2 weeks depending on your location. Airmail is free worldwide. Express shipping $30-60.
Please email with any questions!
Thank you,
Johanna