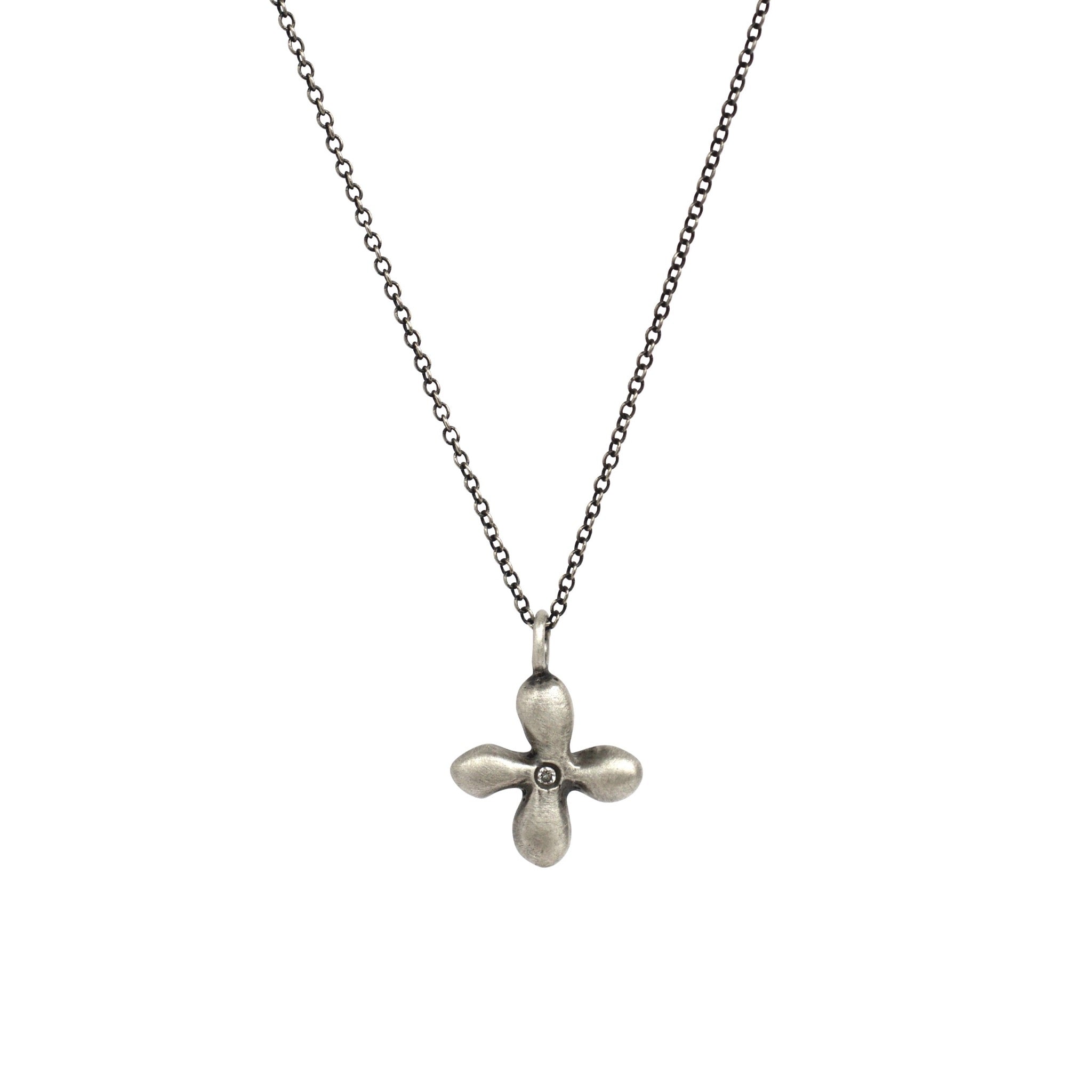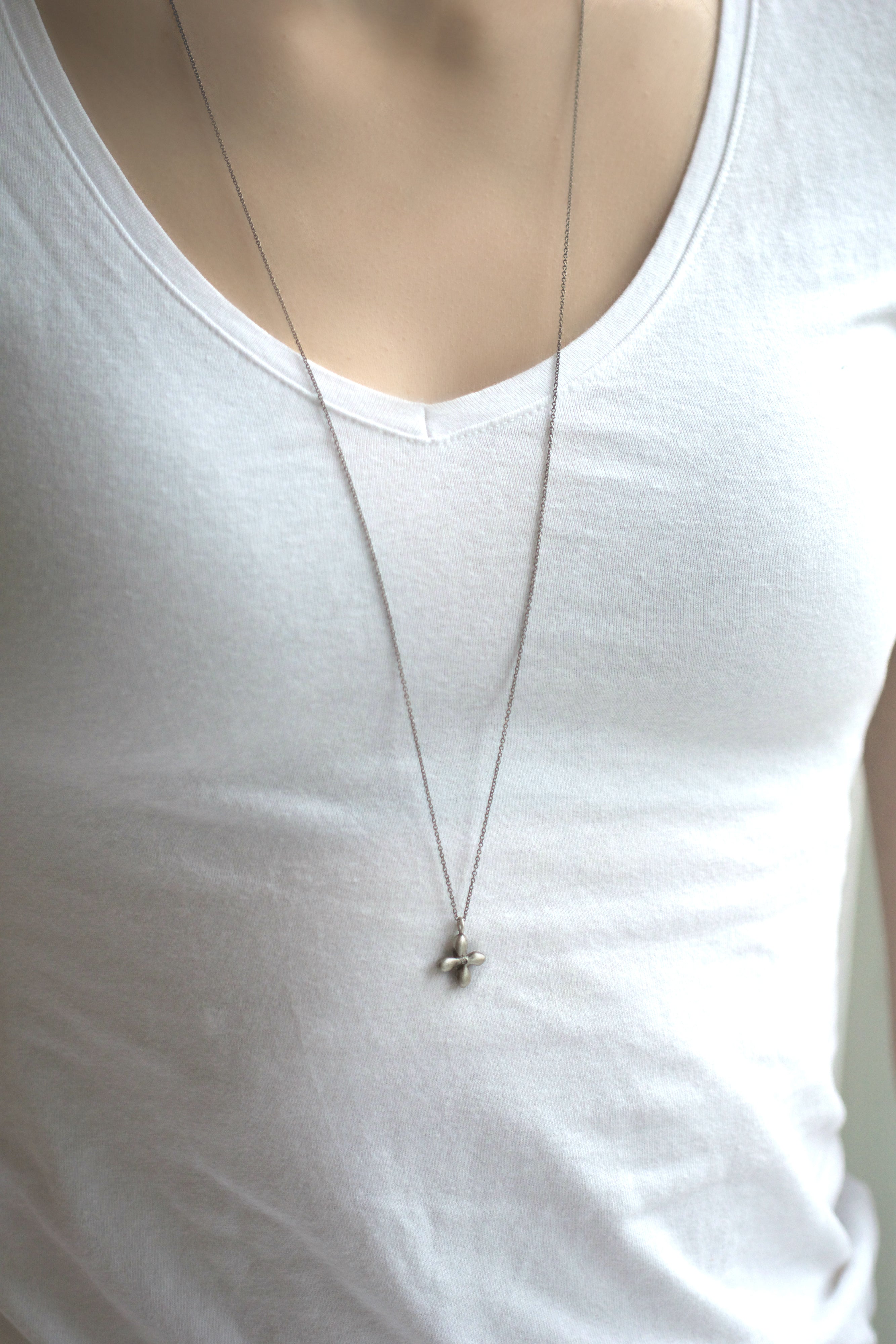 Long sterling silver florette necklace with one brilliant cut diamond. The necklace measures 34 inches total. The florette measures about 1/2" + loop, 3/4" total. The silver pendant is matte, and the silver chain is blackened.
Inspired by medieval designs, and the four petal flower of the lilac, bringer of spring and new beginnings. The diamond is a reminder to keep our inner light burning strong, always and throughout the seasons of life.
Available for FREE immediate shipping with UPS or DHL from Sweden. 
Estimated delivery time for orders within Scandinavia is 3-5 business days.
Estimated delivery time for orders to rest of Europe & worldwide is 5-7 business days.
Email me with any questions, length adjustments or if you need it by a specific date :-)
Thank you,
Johanna