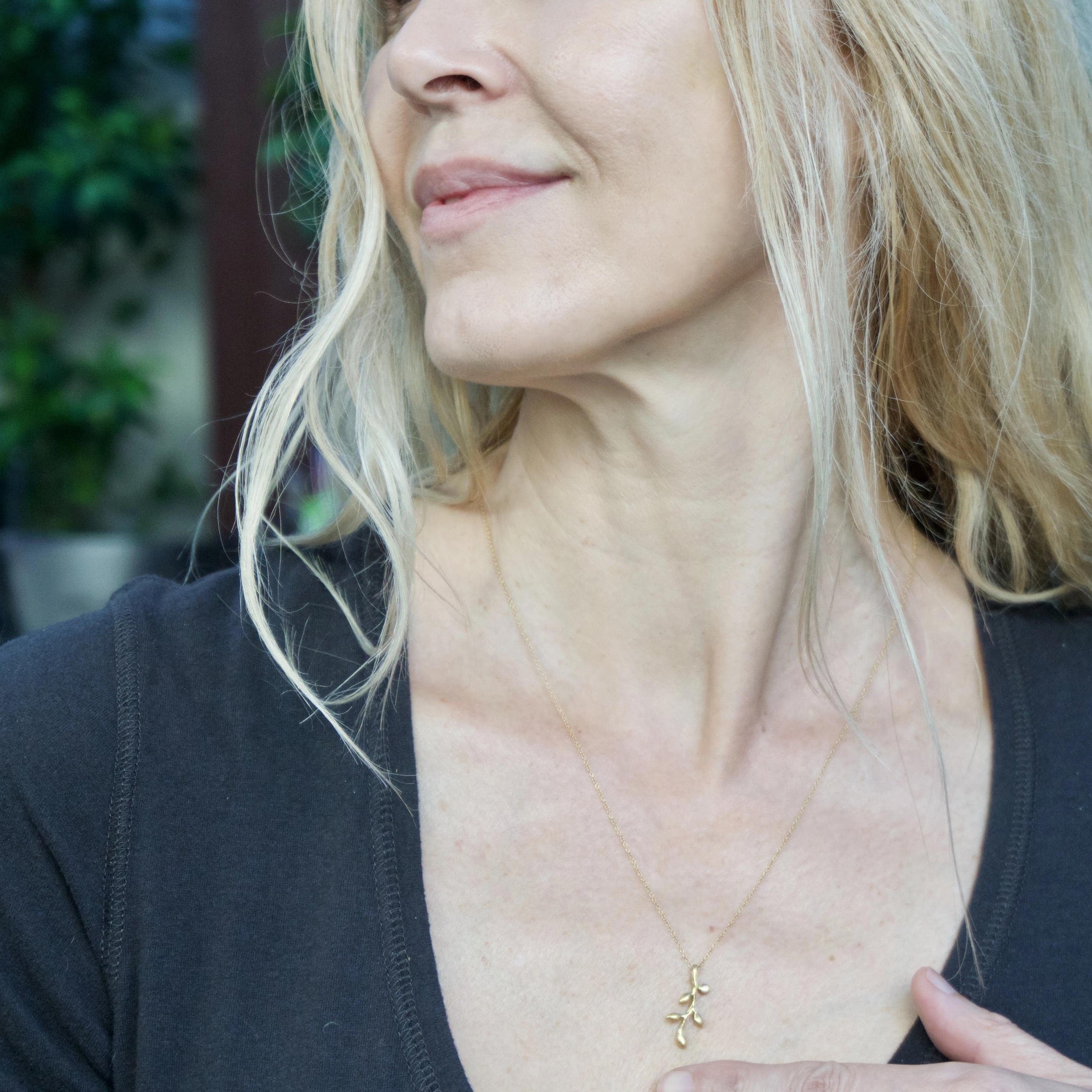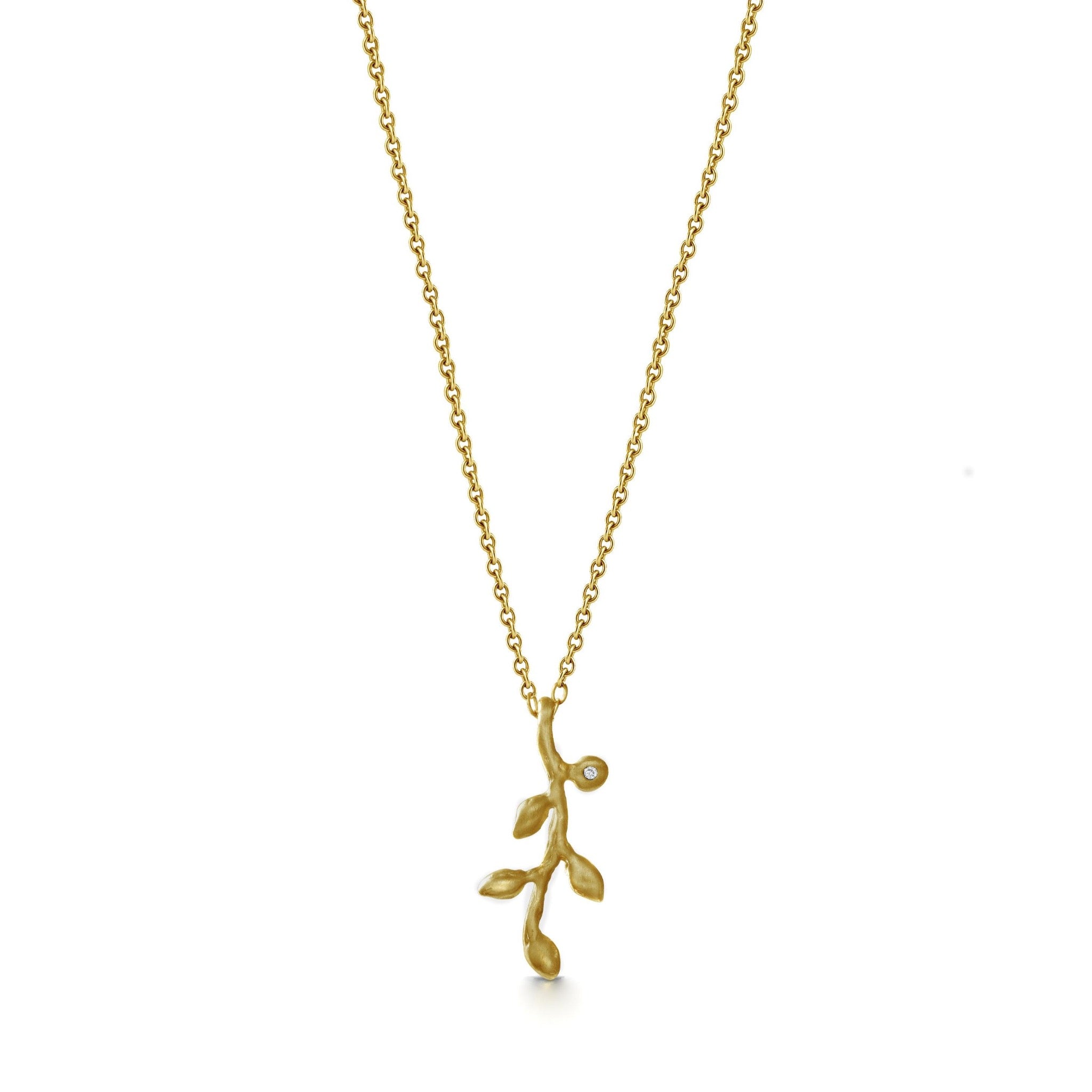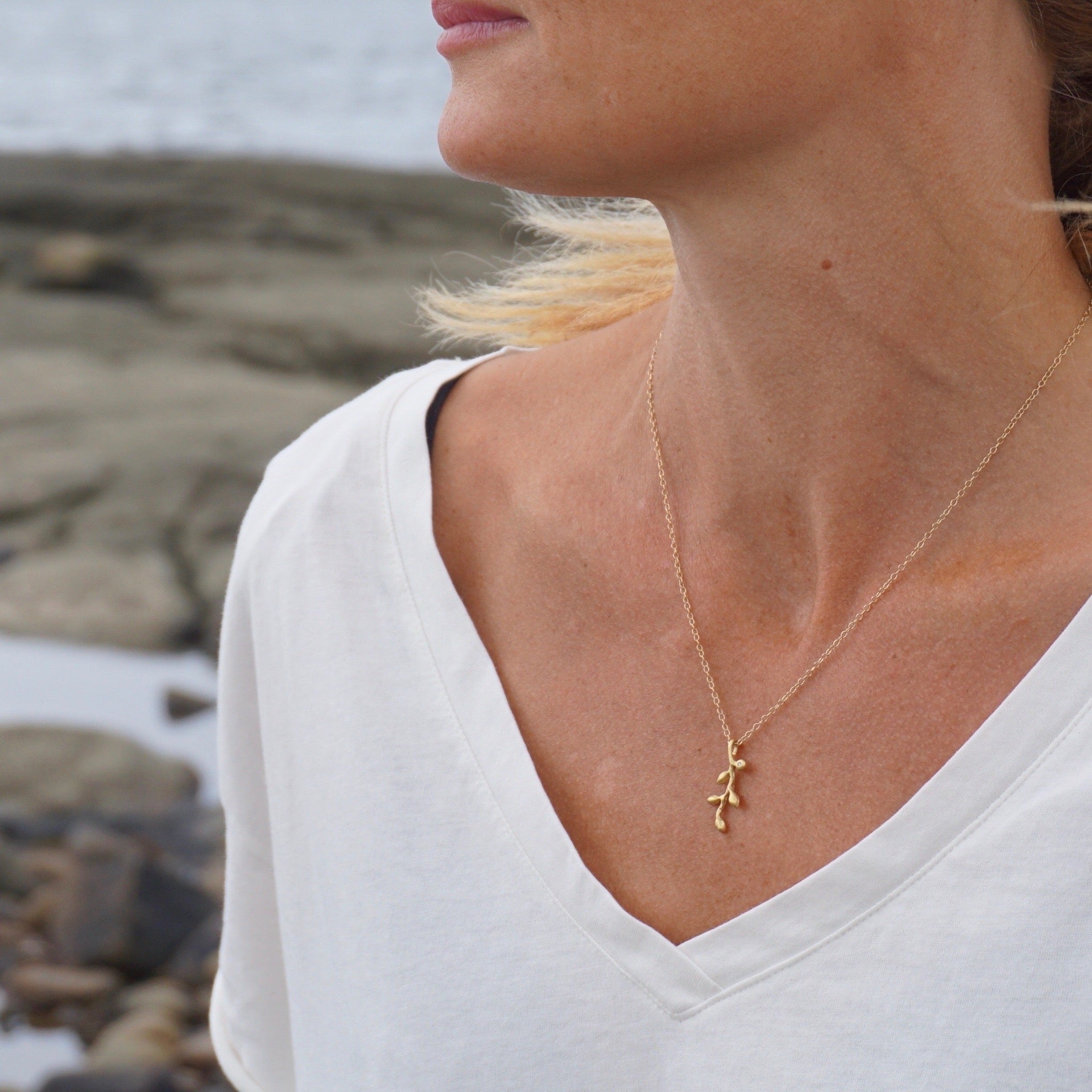 Handcarved 18 karat gold leaf necklace with one brilliant cut diamond. The necklace measures18 inches total.
Inspired by the countryside in my native Sweden, the leaf collection is a celebration of our connection to nature, to the power of rebirth and renewal that the seasons bring, and to remind us that we too are in a constant cycle of rebirth. After winter, there will be spring! The diamond is a reminder to keep our inner light burning strong, always and throughout the seasons of life.
This necklace is made to order. Please allow 4-6 weeks for delivery. Free worldwide shipping with DHL or UPS.