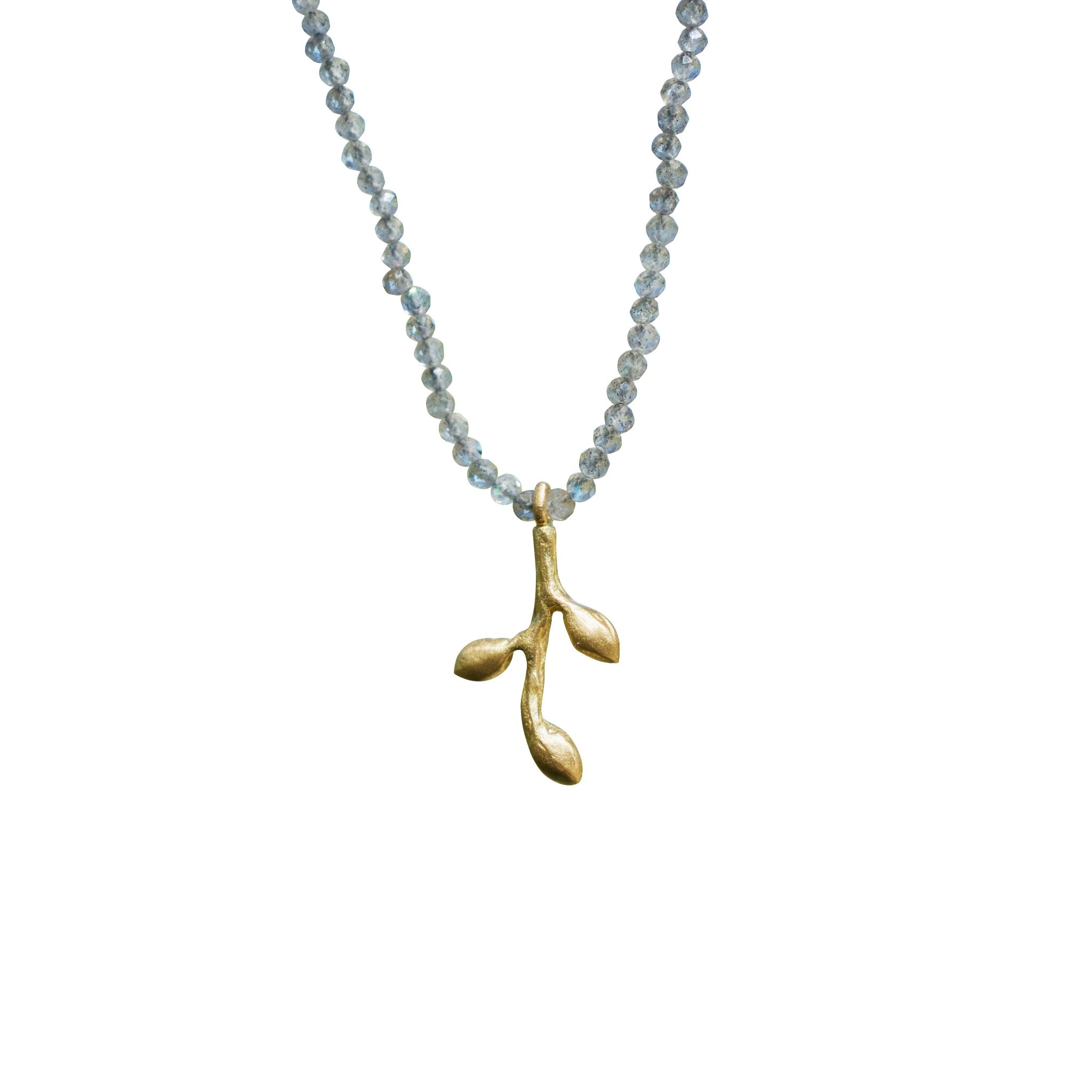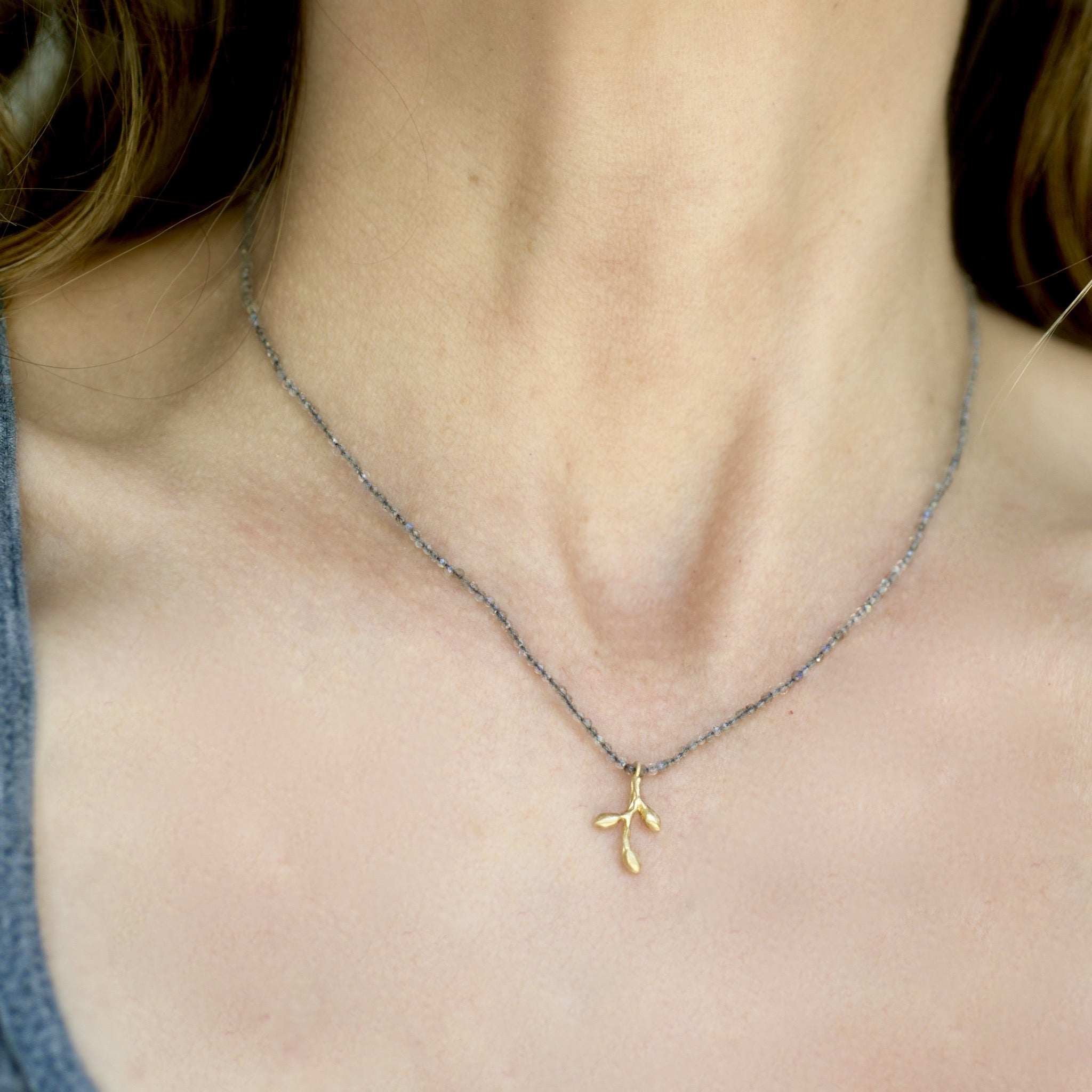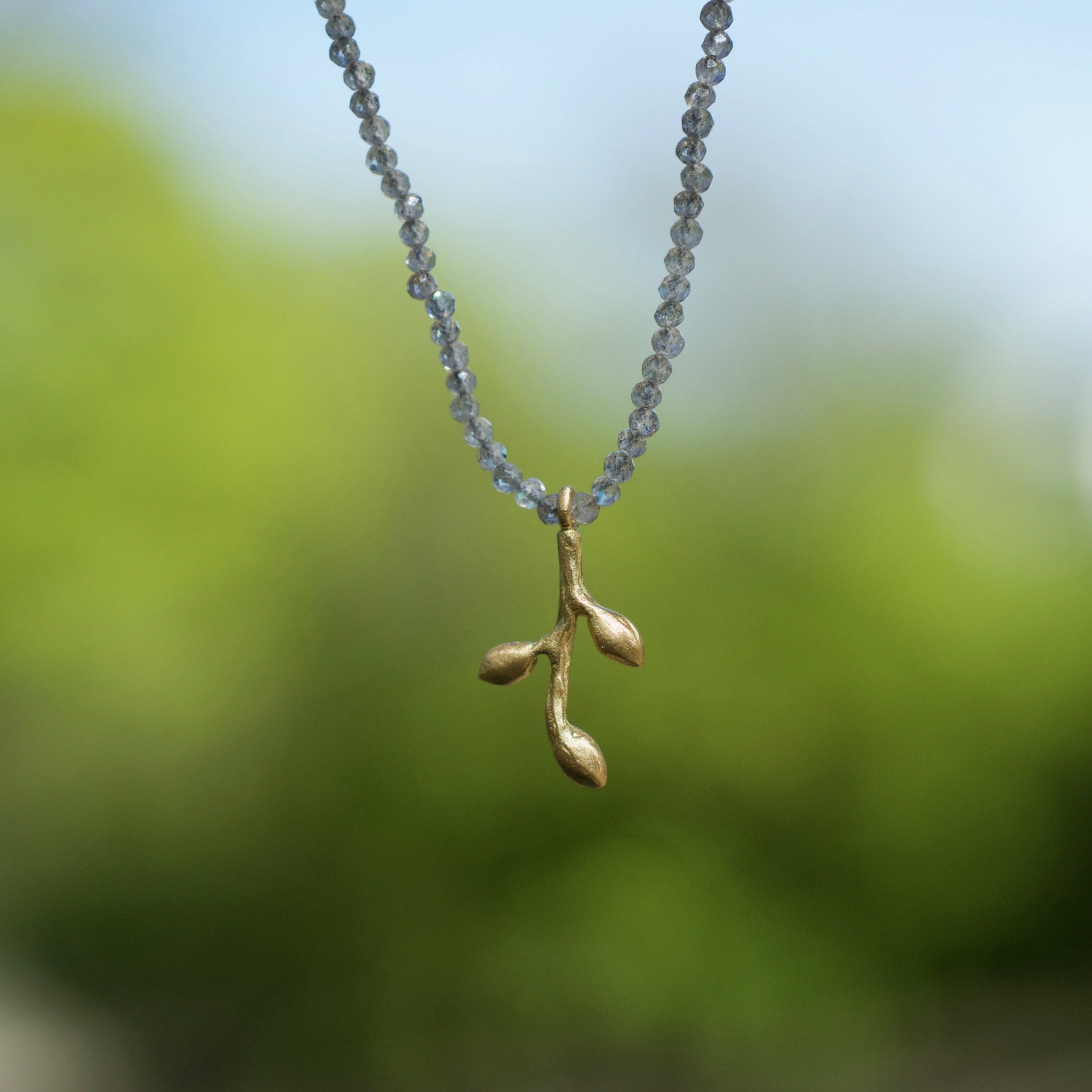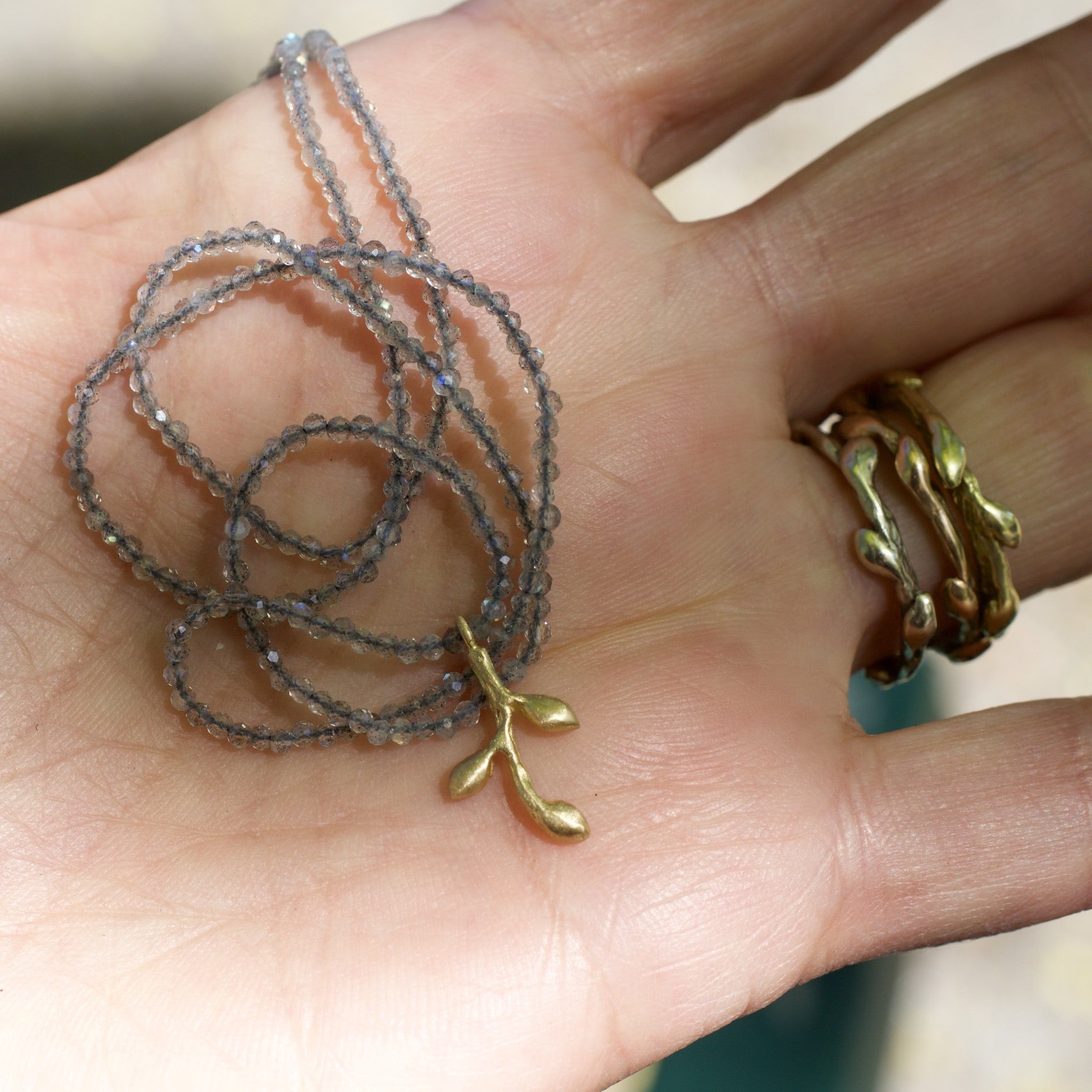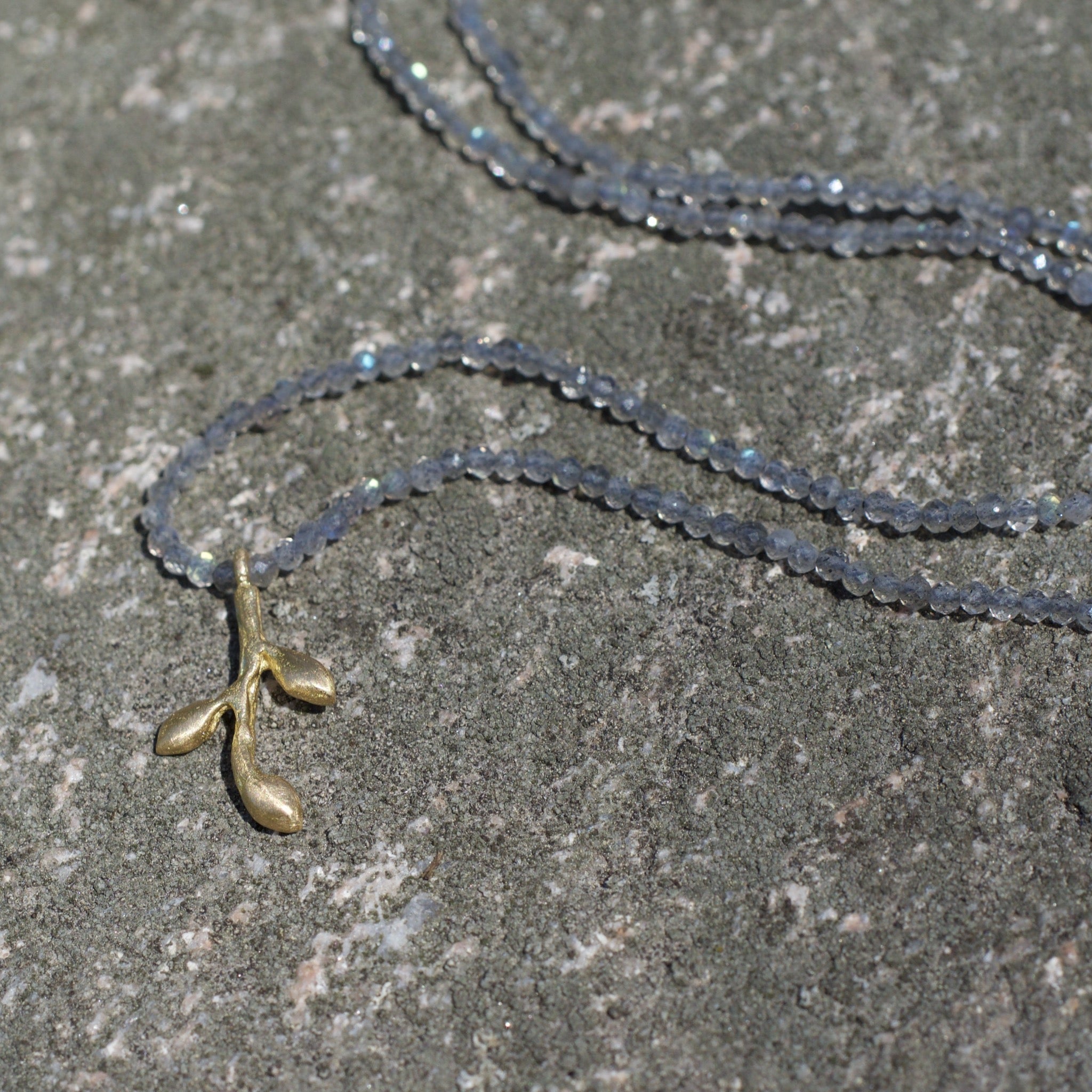 Labradorite leaf necklace
Handcarved 18 karat gold leaf strung on delicate strung Labradorite stones.  The necklace measures 17-18 inches total, with an adjustable fastening point in back. The leaf drop measures 3/4".
Labradorite represents the light of the universe. It is grey with beautiful blue flashes. The warm leaf combined with the dark and mysterious Labradorite is the representation of the wild and precious nature of the north.
The vikings believed that Labradorite was frozen northern lights and that it was a part of the bifrost that linked Valhalla to the earth (Midgard).
Ready to ship from Sweden, allow 1-2 weeks depending on your location. Airmail is free worldwide. Express shipping $30-60.
Please email with any questions!
Thank you,
Johanna