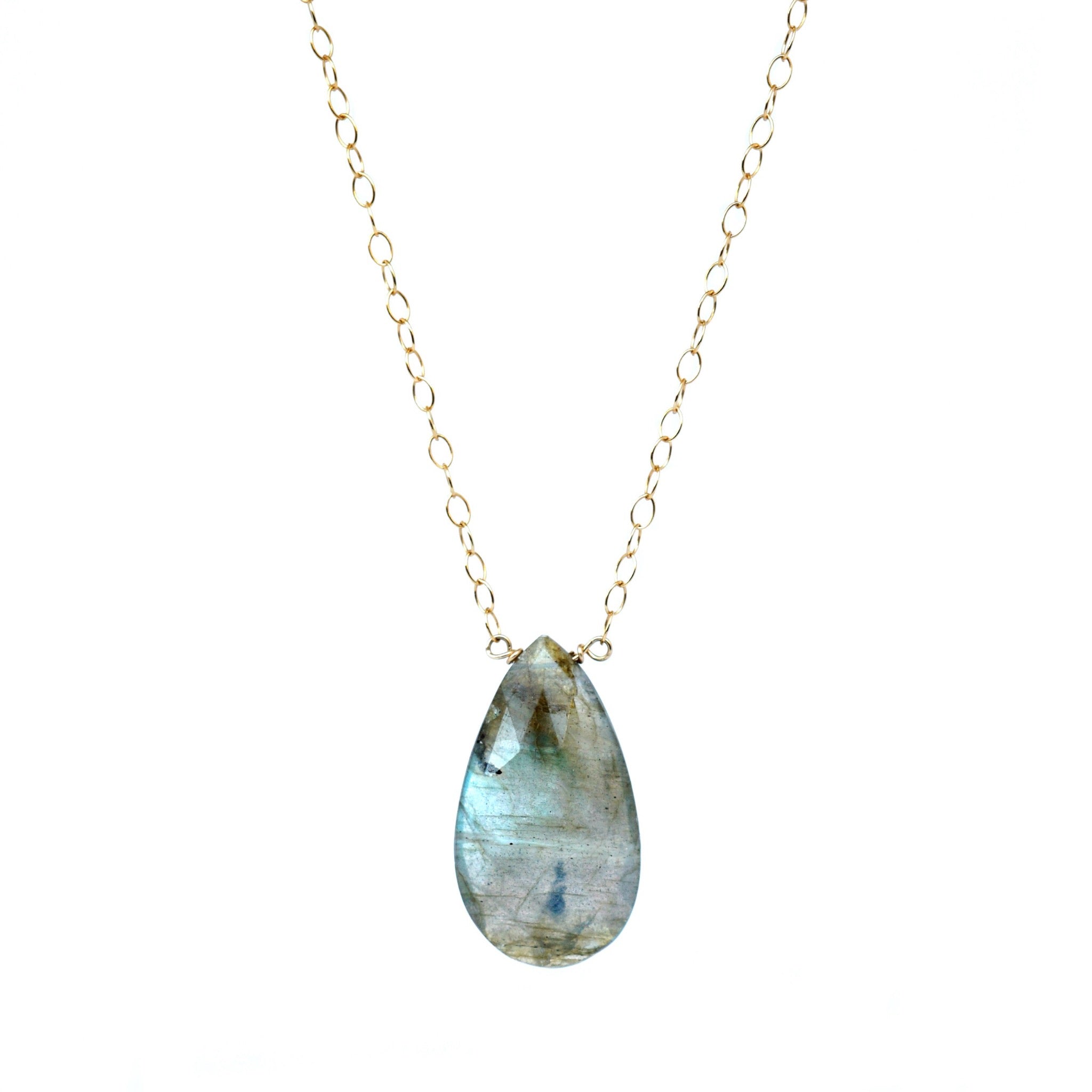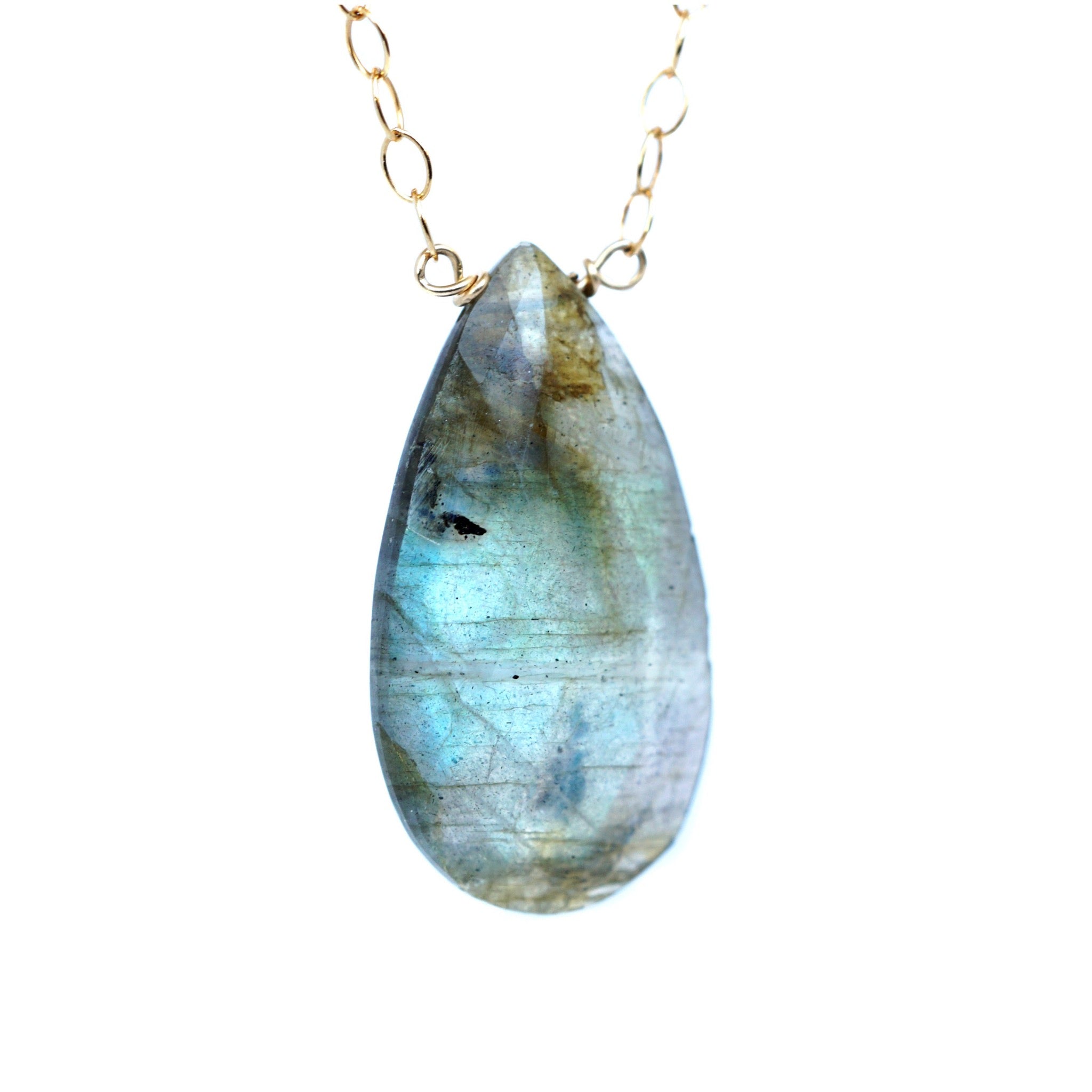 Raw slightly facetted Labradorite drop necklace - ONE OF A KIND.
With it's magical display of shifting blues/grays/greens and purple, Labradorite is said to contain the light of the universe, and it is believed to connect you to your higher self, to wisdom and intuition.
Some ancient Inuits believed it was the frozen fire of the Aurora Borealis , or Northen Lights. In Norse mythology it was associated with the "Bifrost Bridge" which joined Midgard to Asgard. - a gateway between heaven and earth. 
The TALISMAN collection consists of special gems that have been left close to their natural state, and have natural inclusions and other imperfections. I pick gems very carefully and you can be sure that it is beautiful!! The stone measures 1 inch by 1/2 inch, and the chain is 18 inches long. 14 karat goldfill.
Ready to ship from Sweden, allow 1-2 weeks depending on your location. Airmail is free worldwide.
Please email with any questions!
Thank you,
Johanna