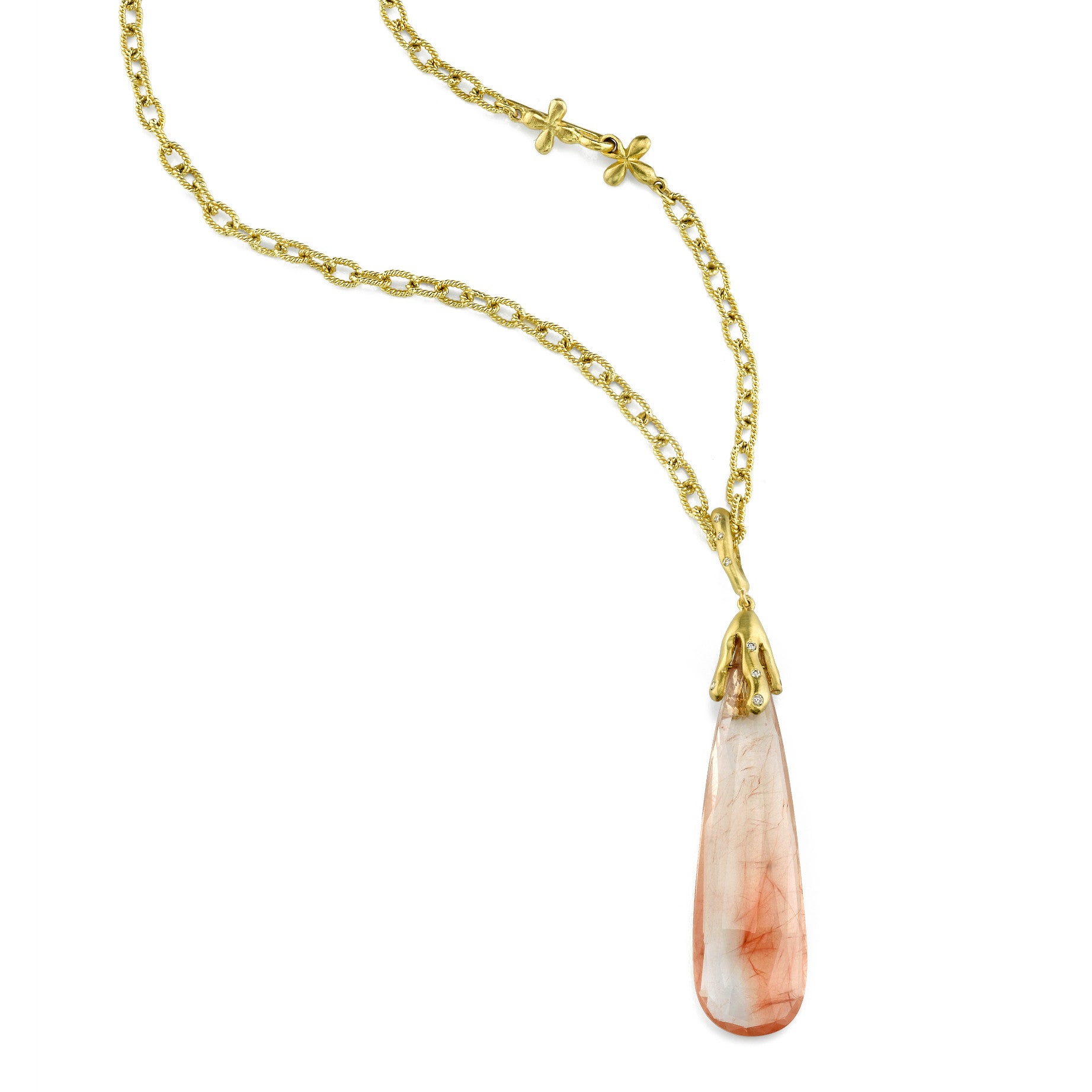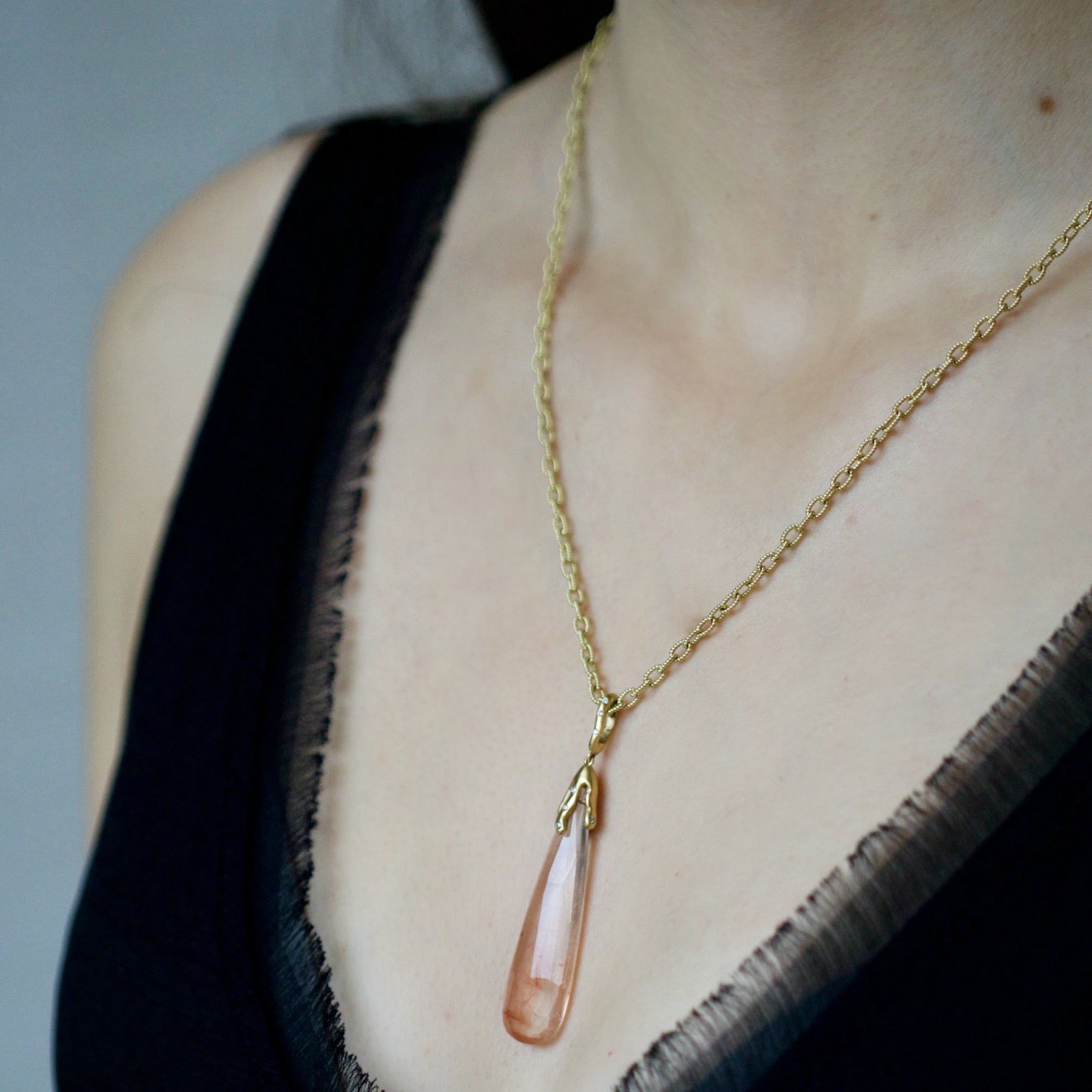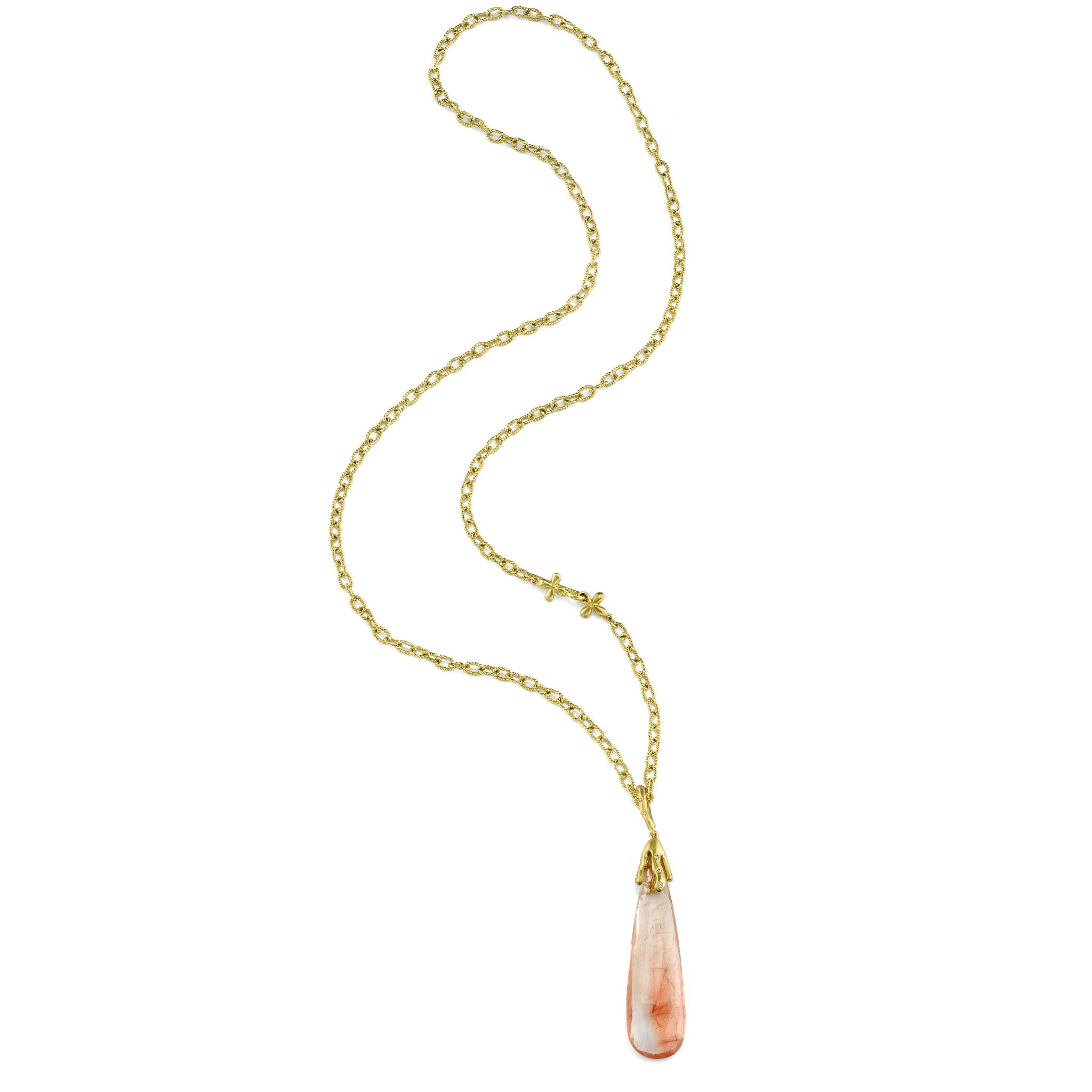 Peach Rutilated Quartz necklace
Quartz briolette drop with peach colored Rutile inclusions. Set in 18 karat gold with diamond accents, and a 20" chain in 18 karat gold finished with a hand made florette clasp. ONE OF A KIND.
Ready to ship from Sweden, allow 1-2 weeks depending on your location. Airmail is free worldwide. Express shipping $30.
Please email with any questions!
Thank you,
Johanna