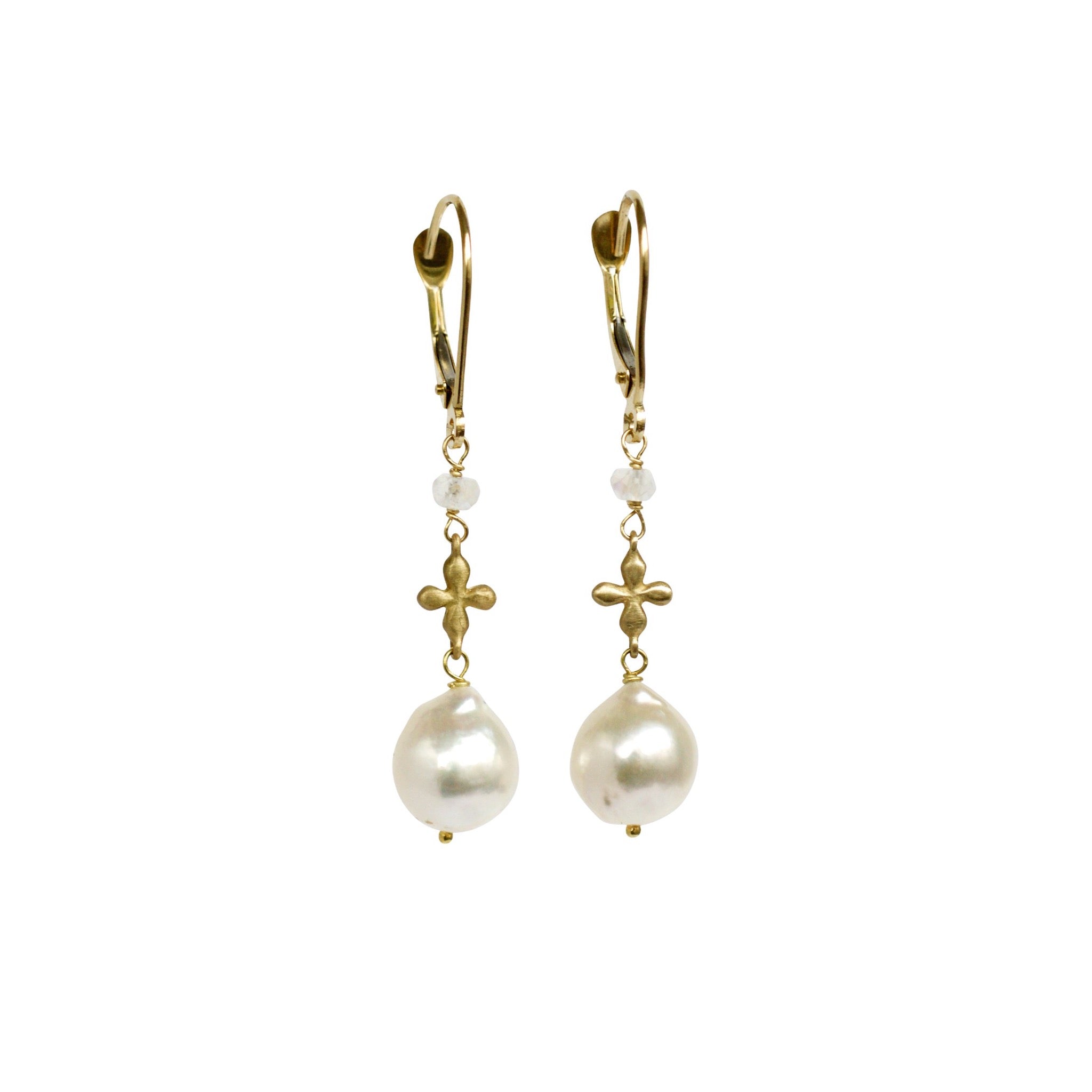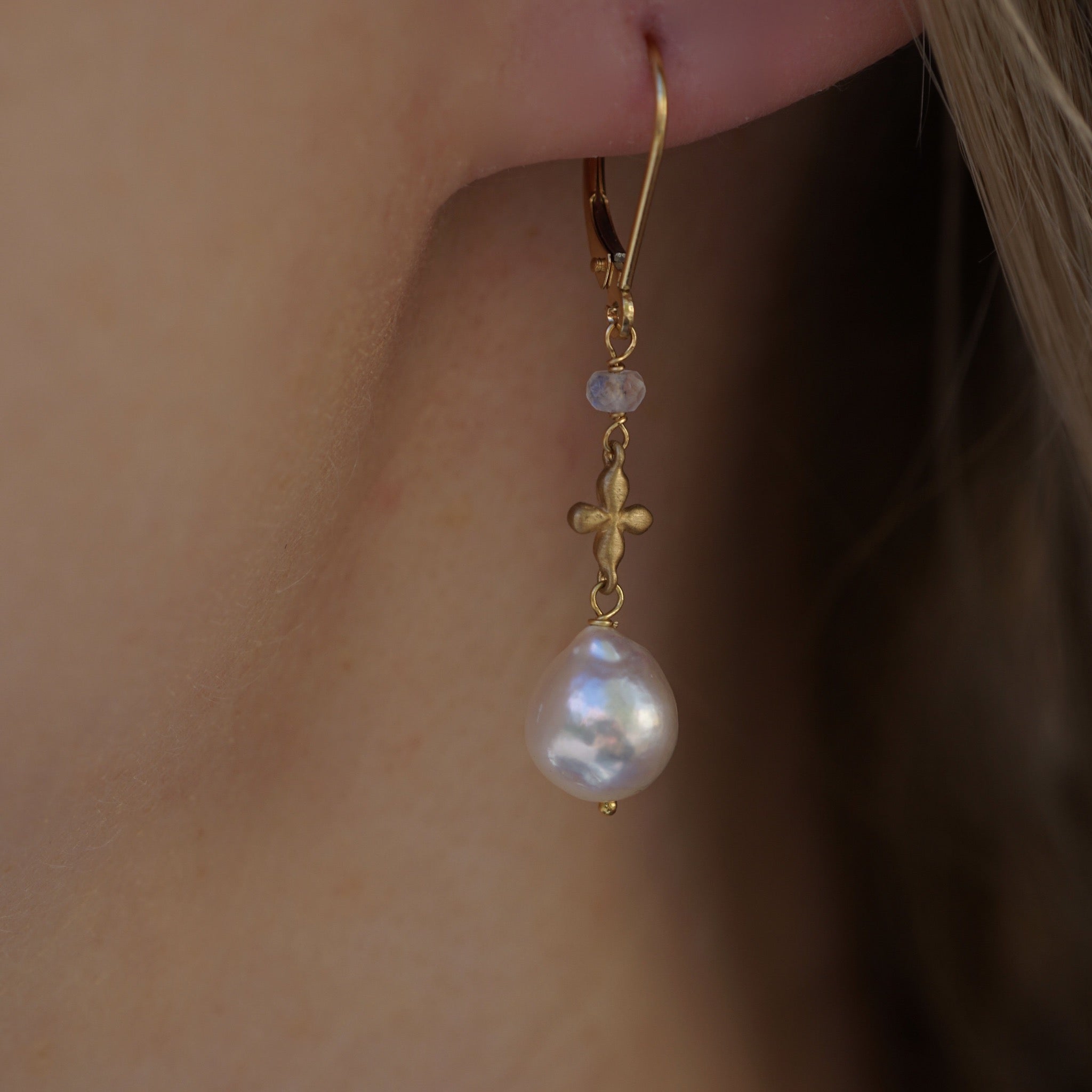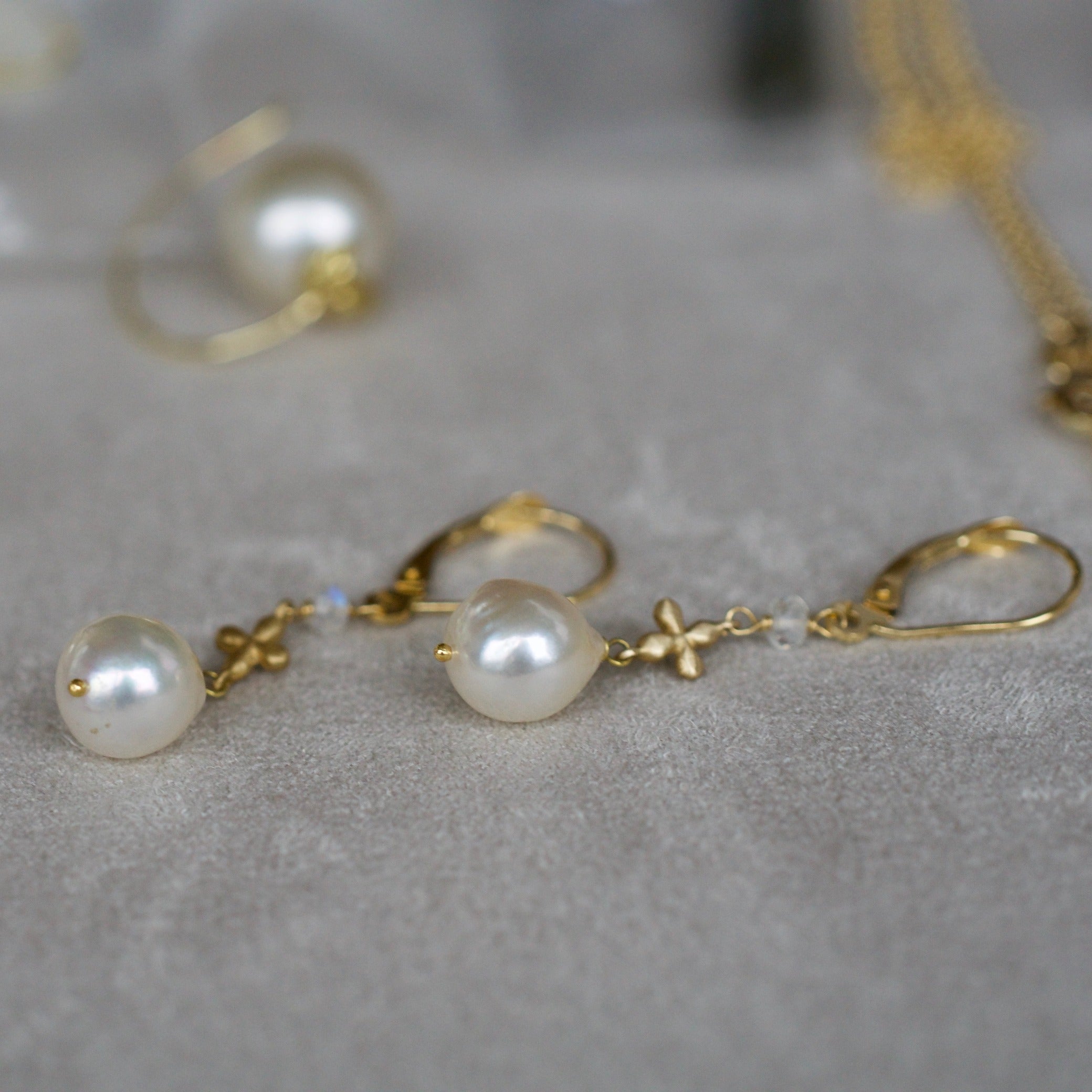 Handcrafted Baroque Akoya Pearl, florette and mini Moonstone Earrings in rich 18 karat yellow gold. The pearls measure 8mm and have very high luster.
Ready to ship from Sweden and the US, allow 1-2 weeks depending on your location. Airmail is free worldwide. Express shipping $30-60.
Please email with any questions!
Thank you,
Johanna