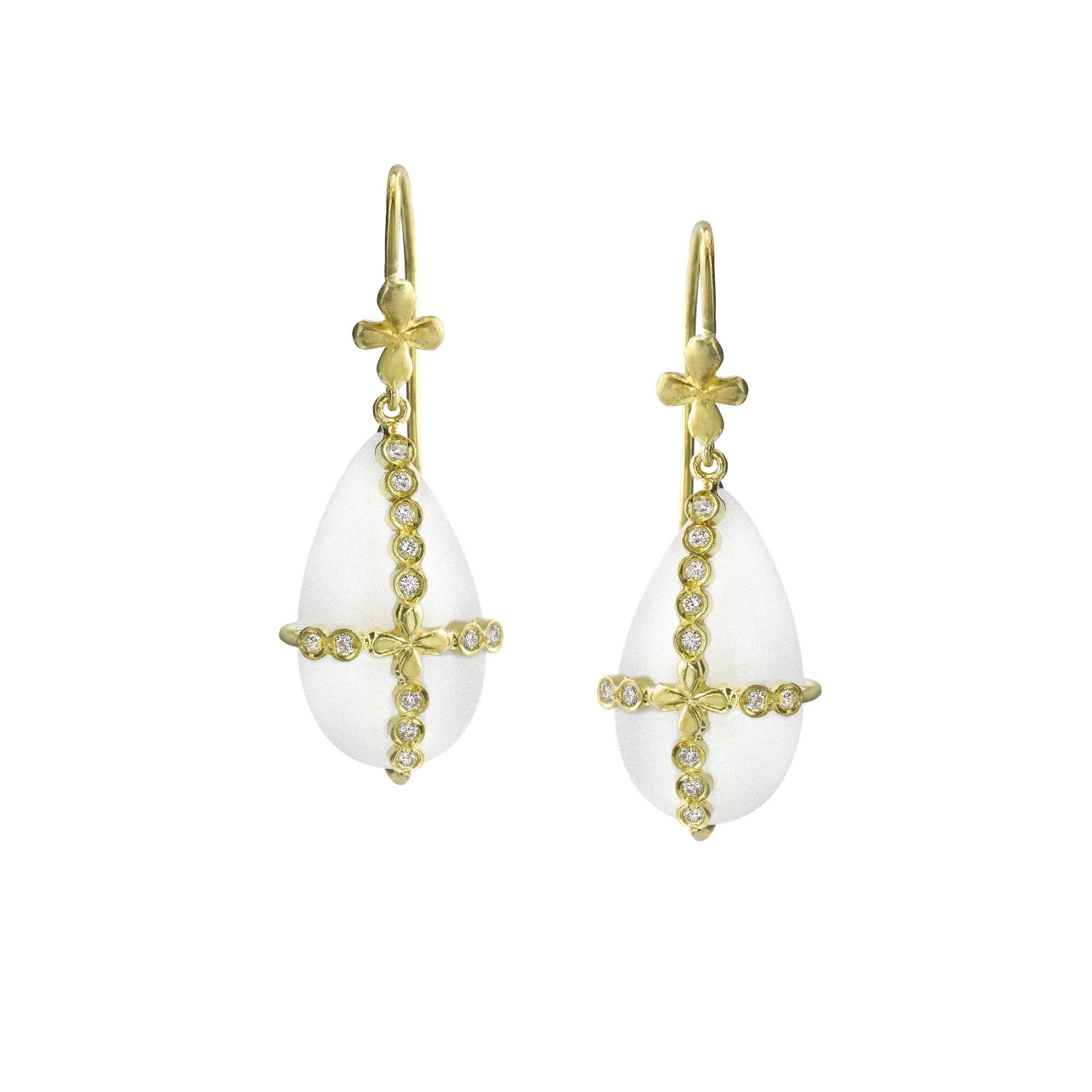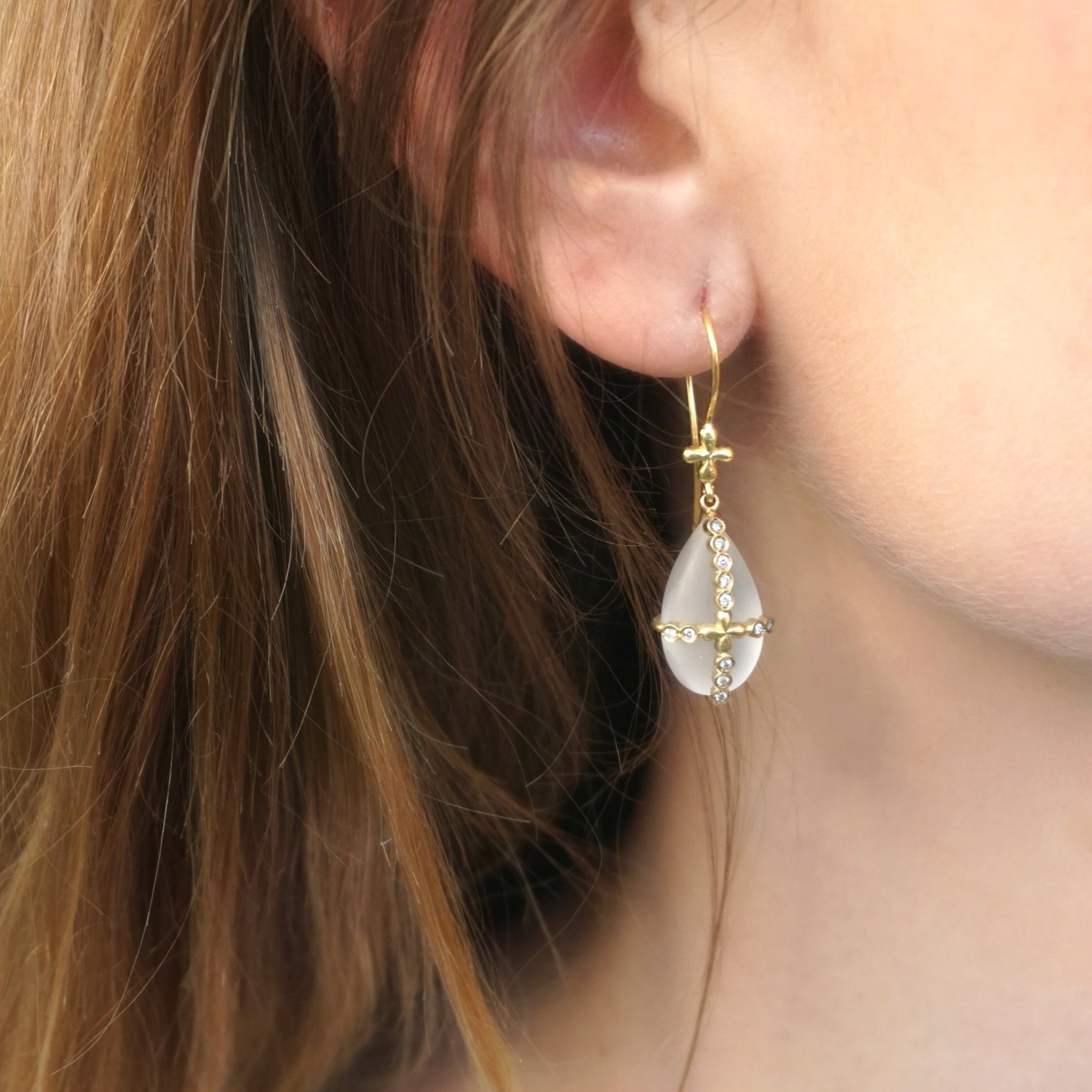 Handcrafted in rich 18 karat yellow gold, wrapped around a natural Quartz stone cut and polished to a milky sheen, these earrings are finished with 24 brilliant cut diamonds weighing 0.14 carats total weight. Earring length 2 inches.  
Ready to ship from Sweden and from Santa Monica, allow 1-2 weeks depending on your location. Airmail is free worldwide. Express shipping $30.
Please email with any questions!
Thank you,
Johanna