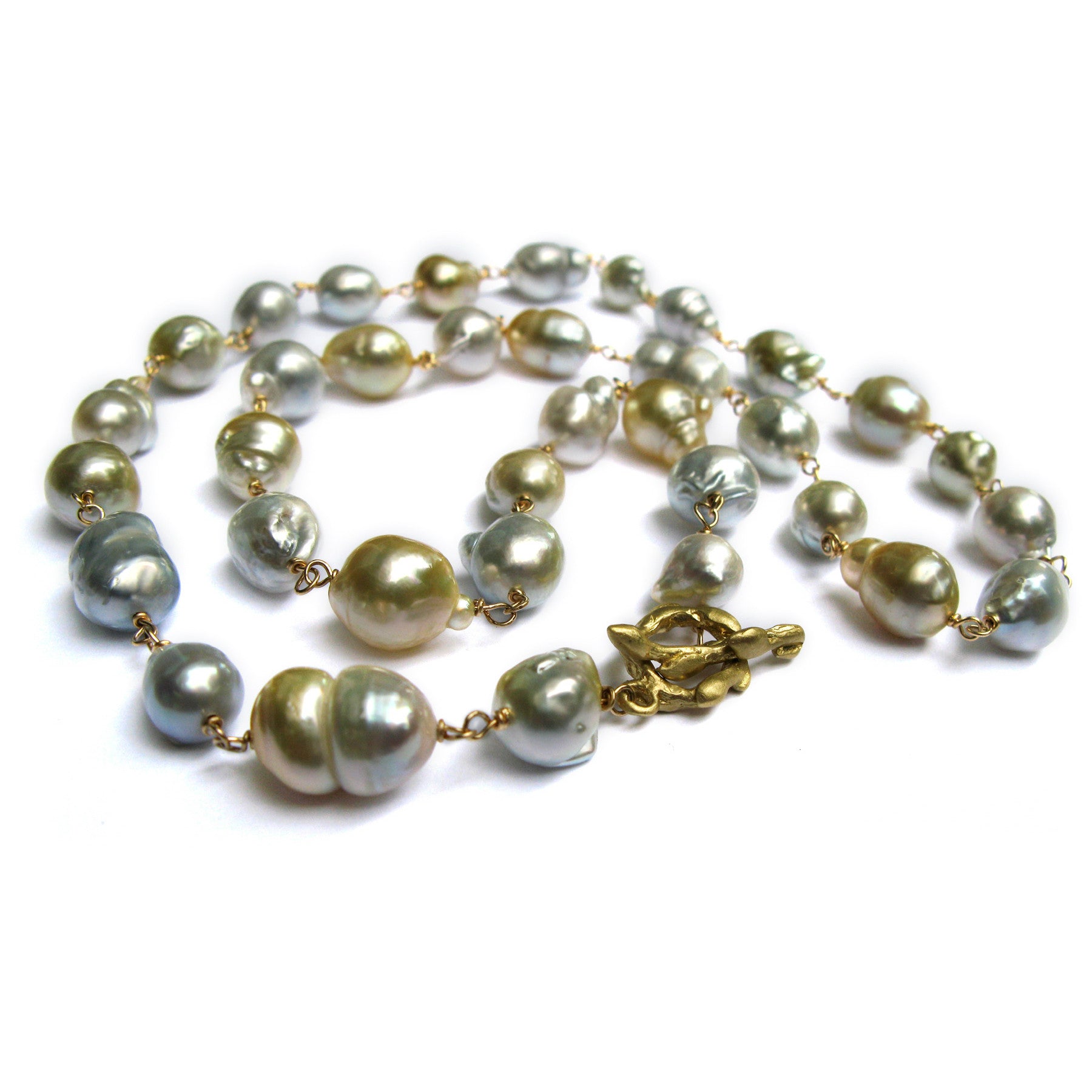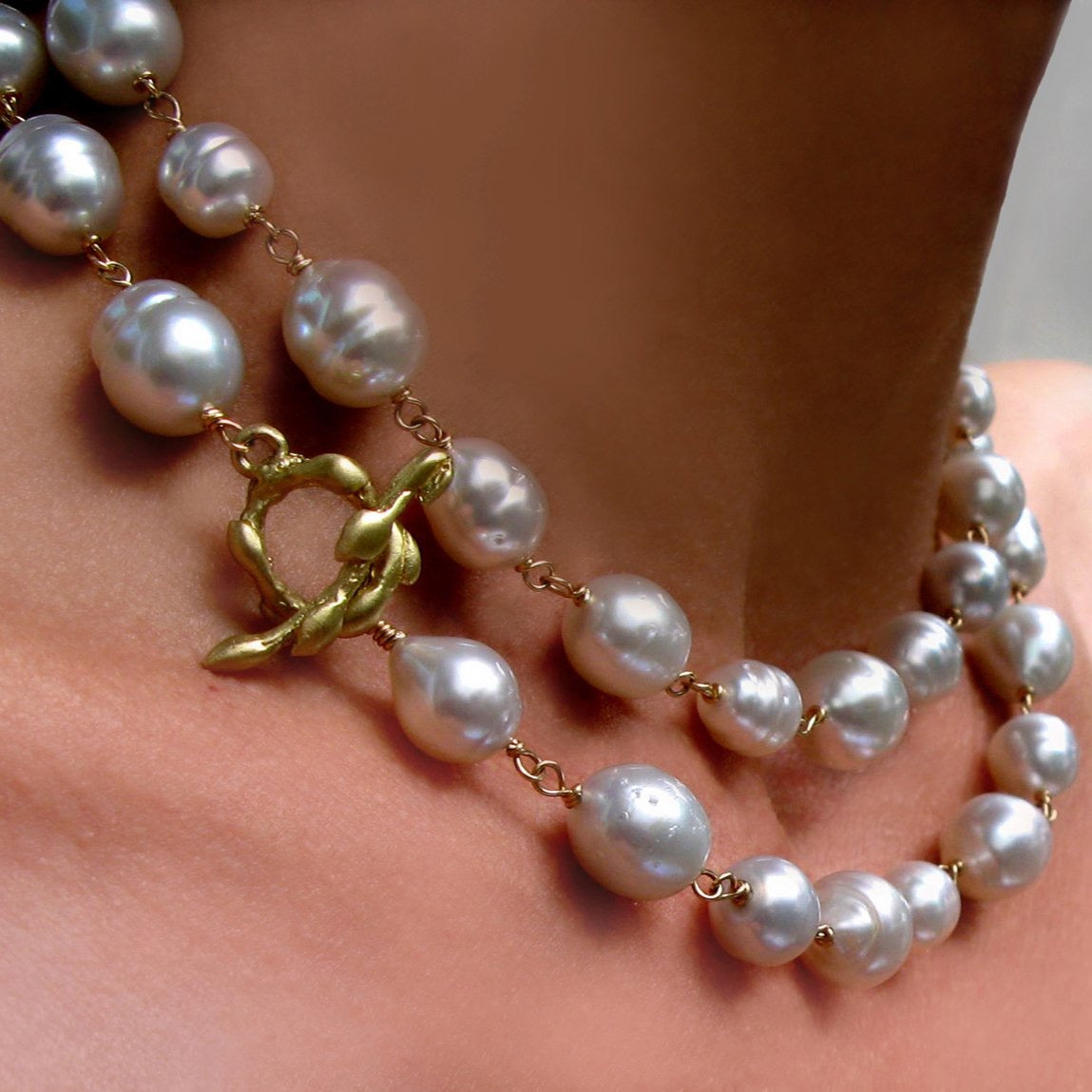 Wrapped South Sea Pearl Strand
Cream to golden Baroque South Sea pearls wrapped with 14 karat gold wire, finished with an 18 karat gold hand sculpted clasp. The pearls measure 9 to 14 mm, and each strand is completely unique. I use 14 karat wire because it is stronger. Prices are for ONE STRAND (Two of the images show models wearing TWO STRANDS, to get this look, buy two in different lengths)
...
I would love to make you this special necklace! As I am a one- person business, please allow 4-6 weeks for me to make it for you. If I can, I will ship it faster!  If you need it by a special date, please email me at
johannatorelldesign@gmail.com
.
As seen on Gina Torres on the new Tv show PEARSON (2019) - she is wearing 2 STRANDS 18" and 20". On the last model's neck are 2 STRANDS, sizes 16" and 18".
.....
Gem info: South Sea pearls are the Queen of pearls, large, lustrous, beautiful!! They are cultured in the South Seas, made in oysters, and are rare and precious. I love variations in shape and color, and favour high luster (shine, depth) over perfection, so all pearls will have some marks and variations. In my eyes this makes them more beautiful. Buying a perfectly round and blemish free pearl costs a fortune, and I don't actually find the "perfect" more beautiful! It is my promise to you that I will lovingly handpick each pearl for maximum, individual, glorious, shiny freeform beauty!!